Spiritual self-examination is an obscure discipline that once was common among Christians. This is because Christians believed that examination of the heart or searching our innermost and hidden self was a way of maturing as the temple of the Spirit.
Simply put, spiritual self-examination is a skill of observing, exploring, and evaluating our thoughts and actions or feelings in order to understand how healthy our relationship with the Lord is. A Christian would self-examine in light of the Gospel.
The object of spiritual self-examination is the heart. Of course, we don't examine the biological organ in our body. We examine that which the human heart as a symbol in Scripture stands for; the deepest, the most hidden part of our identity, the center of the self. We cherish it and believe that this self is true and authentic. Sinful ideas and feelings or unreserved love and compassion spring from this deep part of ourselves called heart (Mark 7:20-22) because it is here we feel safe and protected from the judging eyes of the public. This deep self is who we are when we are alone and don't need to wear the masks society requires.
Following the Lord requires us to self-examine our true self spiritually. Like Jesus Christ cleansed the temple (Luke 19:45-48) so that it can be truly a house of prayer, so we need to cleanse and care for our conscience that our body can truly be the temple of Christ (1 Cor.6:19). The Lord dwells in a heart (Eph.3:17) regularly cleansed from vanities and temptations.
Who Does Spiritual Self-Examination According to the Bible?
The Bible teaches that all Christians are called to the discipline of spiritual self-examination. Apostle Paul urges us to examine our hearts before the Lord's Supper (1 Cor. 11:27-32) and when we deal with conflicts (2 Cor. 13:5-10) to see whether we are truly in faith. Apostle John also implies spiritual self-examination when he says "Beloved, if our heart does not condemn us we have confidence before God." (1 John 3:21)
But spiritual self-examination cannot be accomplished without the Holy Spirit's participation and the Lord's blessing. Otherwise, we risk deceiving ourselves because our old heart has ingenious ways (Jer. 17:9) of rationalizing unjust deeds and attitudes in order to avoid contrition. Wise writers of the Scripture understood it very well so their call to spiritual self-examination actually is presented as a call for God to search our hearts. "Examine me O Lord, and try me; Test my mind and my heart." (Ps. 26:2). But one cannot make such a call upon God without desire to bare our soul to the one whose mercy and justice we trust. So there is no clear-cut line between us examining our heart and the Spirit searching our heart when we are willing to open up. True and penetrating spiritual self-examination is a gift from God that the Lord gives to his followers who surrender to him unconditionally.
When Should We Engage in Spiritual Self-Examination According to the Bible?

In short, the Scripture does not prescribe anything specific on regularity of this spiritual discipline. But as in many things, it is wise to avoid extremes. "Religious" self-examination devalues the importance of discipline and may make it just an ordinary habit without any deep soul-searching. Also, some Christians who are psychologically unstable or whose faith are weak may become discouraged due to obsessive self-examination.
However, we need to avoid the other extreme also. Rare practice of this spiritual discipline blunts our healthy self-criticism and disarms us against sins and worldly vanities. So every Christian ought to pray and practice the discipline by varying the frequency until they find the right regularity for themselves. Personally, I find once a week deep spiritual self-examination works for me.
Also, spiritual self-examination does not need to be limited to difficult times when we are prone to look inward seeking answers. Whether we are happy or sad, whether life is going good or bad, we are to do self-examination.
How to Do Spiritual Self-Examination Biblically

There is no one way to spiritually self-examine, though we can recognize certain patterns observed in the practices of faithful individuals. The follower's relationship with the Lord, their level of maturity, and life circumstances all affect how we self-examine. Thus, your individuality plays a huge part in your spiritual self-examination and the Spirit's guidance. Here are some elements of spiritual self-examination that can be found in most, if not all, forms of this discipline.
Prayer. Spiritual self-examination cannot be done properly without prayer, since through prayer we talk to God who is the loving and forgiving Father judging all hearts. Pray and ask God to guide you and ask the Lord to help you open yourself to him without any reservation. You can pray before, during or after the self-examination but remember that God is forgiving and self-examination is a work of cleansing our souls.
Reading the Scripture. This discipline is closely tied to the discipline of reading the Bible for spiritual growth. The scripture is like a mirror that shows us who we are (Jas. 1:22-25). We read the scripture to know God, ourselves, and how to recognize sins and blessings. But we also read the Bible to know true faith, be assured in the good news of Jesus Christ, and to find hope or reconciliation. Find and read the verses that remind you who God is, give you hope, and promise a blessed future in Christ. Read slowly and reflect upon the text. See how your experiences and actions look in light of the scripture.
Confession and spiritual conversations with a trusted friend. Confession means recognizing our sins and asking forgiveness from those who have been hurt as a result of our actions. Self-examination takes place before confession. But the act of searching our heart matures us when it culminates into confession, especially in those cases involving others and their feelings. Spiritual conversation with a trusted friend or spiritual mentor also keeps us accountable and teaches us how to be appropriately vulnerable in the presence of another follower of Christ.
All in all, spiritual self-examination is a path that brings us closer to God and makes us mature followers of the Lord.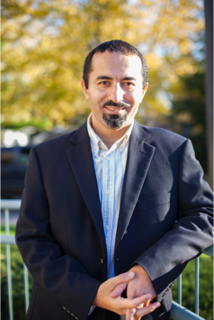 Guest Post Author Bio:
Agshin Jafarov is a minister who lives in Michigan and ministers to refugees and immigrants. He is passionate about biblical interpretation and building deeper relationships with people from various cultures. In his free time he hikes, plays chess, and reads.