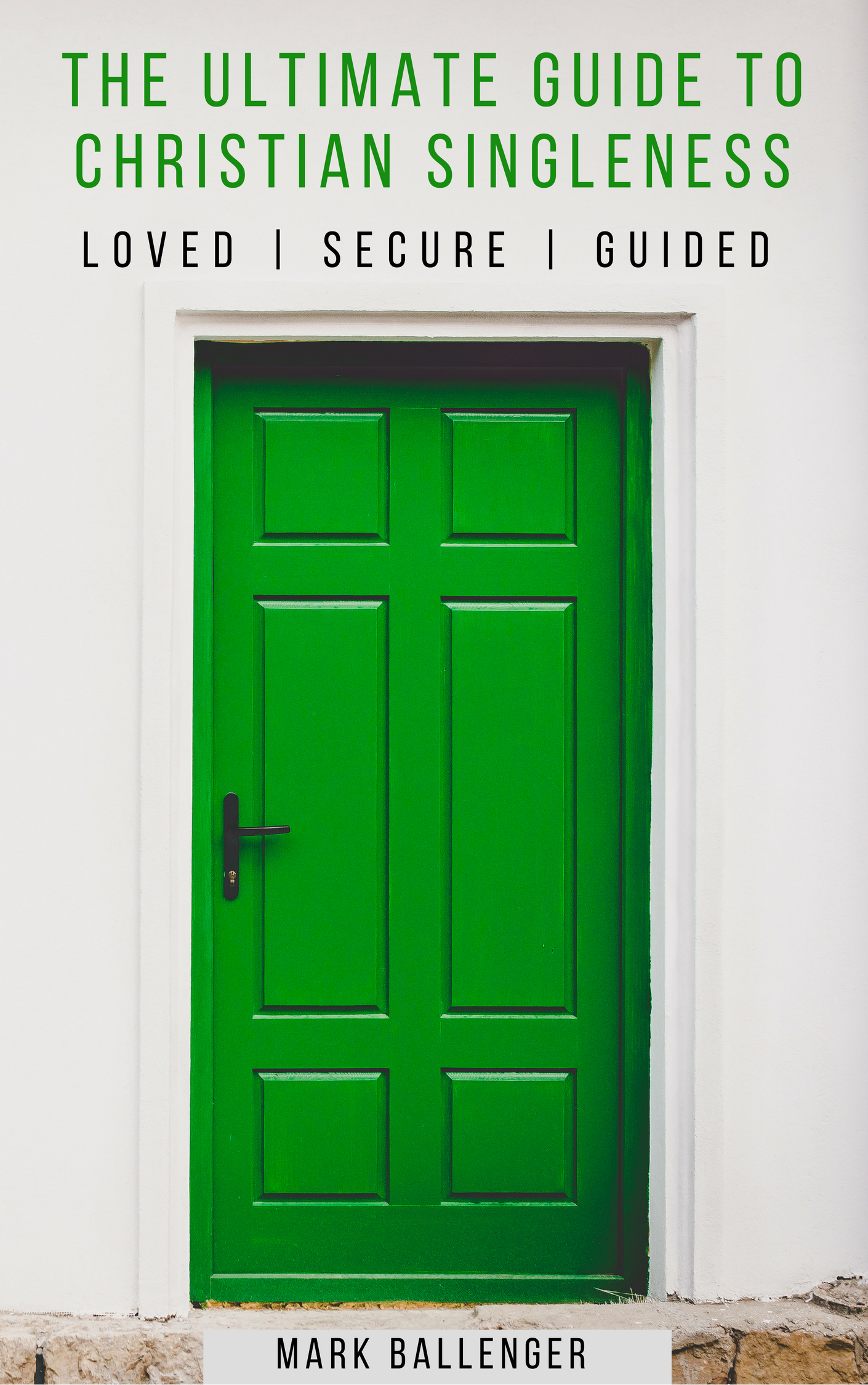 Click here to purchase the paperback version (plus small group study questions) through Amazon, $9.99
Description: Christian singleness brings so many unknowns. Am I called to a life of singleness? How do I know if God wants me to be married one day? Is God punishing me with singleness because of my past sins? How can I glorify God during my season of Christian singleness? How can I find a Christian spouse? Am I good enough for someone to love me?
Along with all the unknowns come intense emotions. It can feel like a punch in the gut every time you see another friend make an engagement announcement on social media. Your loneliness can be unbearable after a bad dating breakup. Once you start counting the months (or years) since you've been on your last date, it can bring all kinds of doubts about yourself. Or perhaps you've never been in a serious relationship, which can make dating seem like a foreign planet best left unexplored.
You just want guidance. You are willing to do whatever God asks, but you first just want to know for sure what he is actually saying to you.
If you can identify with these questions and feelings, you are not alone.
This book is for you. You can read it cover to cover, but it's also been designed like a survival manual or a cook book. Just go to the table of contents, pick one of the thirty different topics about singleness, and start getting answers right away.
Along with each chapter comes study questions designed to help you go even deeper with all this rich biblical content about Christian singleness. You can use these questions in a small group Bible study, in a one-on-one setting, or just by yourself during your personal devotional time.
This book is divided into four sections: 1. A Biblical Foundation of Christian Singleness, 2. How to Thrive During Your Season of Singleness, 3. Preparing Your Heart for Your Future, 4. How to Find a Christian Spouse.
The content of this book is not the same old stuff you've heard hundreds of times before. The chapters are short and to the point. Each chapter is rooted in Scripture but are also extremely practical, giving you clear steps take. And if your question is not answered in this guide, by purchasing this book you also get free access to submit questions to the author (Mark Ballenger).
If you want to glorify God during your season of singleness, if you want guidance, and if you want to feel secure that you are actually doing what God is asking you to do, then The Ultimate Guide to Christian Singleness might be just the book you've been looking for.
Table of Contents:
Introduction: Don't Worry, There Really Are Answers
Section 1: A Biblical Foundation of Christian Singleness
Chapter 1: What Does the Bible Say About Singleness?
Chapter 2: 4 Truths to Help You Know If God Is Calling You to a Life of Singleness
Chapter 3: How to Love the Opposite Sex During Your Season of Singleness
Chapter 4: Why Does God Wait to Bless Us?
Chapter 5: 4 Reasons You Should Not Feel Guilty About Being Discontent "With" Singleness
Section 2: How to Thrive During Your Season of Singleness
Chapter 6: Are You Dating or Married to God?
Chapter 7: Don't Waste It: 7 Ways to Use Your Christian Singleness
Chapter 8: How to Deal With Unmet Expectations
Chapter 9: Christian Singleness, Loneliness, and 5 Healthy Ways to Respond
Chapter 10: Sexual Purity: How the Church Often Gets It Wrong
Chapter 11: What Christian Singles Should Know About Homosexuality
Chapter 12: 4 Christ-Centered Ways to Change Things About Yourself That Need to Be Changed
Section 3: Preparing Your Heart for Your Future
Chapter 13: What Is God's Purpose for You?
Chapter 14: How to Figure Out God's Plan for You (Desire Reveals Design)
Chapter 15: 2 Questions to Ask If You Want to Know What Your Specific Calling Is from God
Chapter 16: 4 Tips to Help You Recover From Past Breakups
Chapter 17: How to Forgive Someone Who Has Hurt You Deeply
Chapter 18: How to Avoid the #1 Danger for Most Unmarried Christians
Chapter 19: What Does the Bible Say About Missionary Dating?
Chapter 20: Let God Fulfill God's Promises to You
Chapter 21: Does God Need Our Help? No, But He Does Ask for It
Chapter 22: How to Find a Christian Mentor in Your Season of Singleness
Section 4: How to Find a Christian Spouse
Chapter 23: How to Find a Christian Spouse
Chapter 24: 6 Possible Reasons You're Still Not Married
Chapter 25: 8 Expectations that Could Be Poisoning Your Dating Life
Chapter 26: 3 Ways Perfectionism Can Prolong Unwanted Singleness
Chapter 27: 7 Points to Consider About Online Dating (and dating in general)
Chapter 28: Why You Should Stop "Putting God First to Find a Spouse"
Chapter 29: Love Is Always Dangerous . . . Love Anyway
Conclusion: When the Answers Don't Come
Chapter 30: God's Love Is Enough
Thank You/Contact Info
Click here to purchase securely through Amazon.
Author: Mark Ballenger, Length: 181 pages, Type: PDF or Paperback