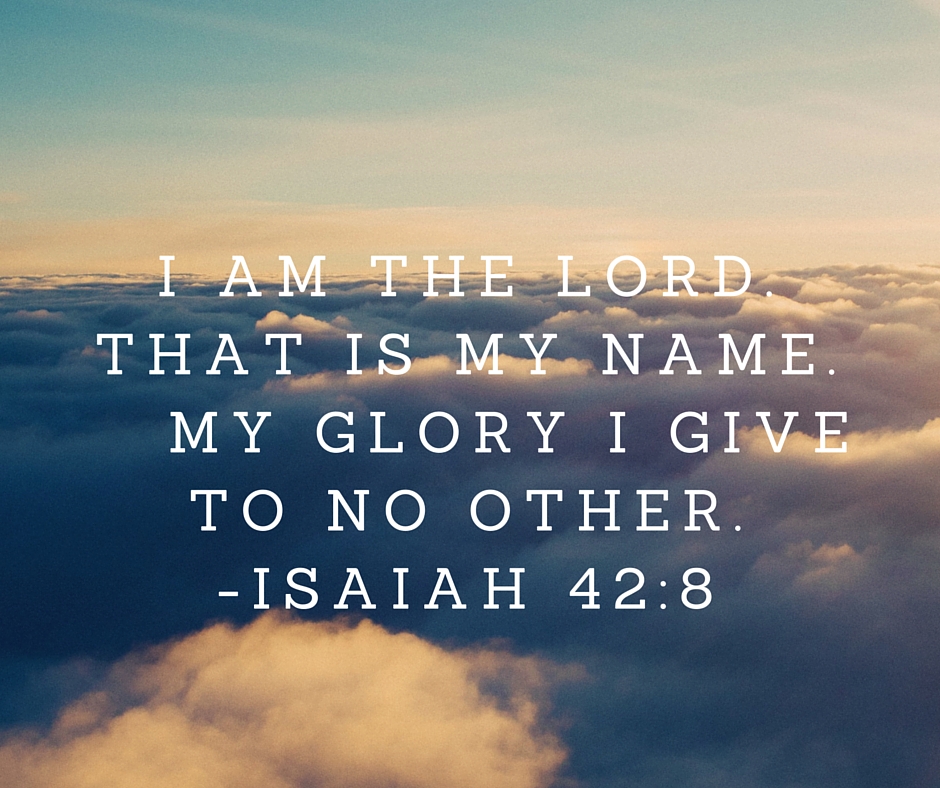 If you were to get down to the nitty-gritty motivations behind all that God does, I believe you would discover God does everything ultimately for himself, for his glory. I know it seems counterintuitive when talking about a loving God who died in the place of all sinners, but the Bible makes it very clear that all God does he ultimately does for his own glory.
According the Bible, God Does Everything for His Own Glory
God created everything through himself and for himself (Colossians 1:16). He created the world to declare his glory (Psalm 19:1-4). He formed and made man with the same intent (Isaiah 43:7). He condemns all who dishonor his name (Exodus 20:7), but he also rescues man to bring honor to his name (Jeremiah 14:7, Psalm 25:11). He rescued the Israelites for the sake of his name so he would not be profaned among the nations (Ezekiel 20:9). He parted the waters for them to gain for himself everlasting renown (Isaiah 63:12-14, Psalm 106:8). He placed Pharaoh in leadership to create for himself the opportunity to display his power and so his name would be proclaimed in all the earth (Exodus 9:16).