Here are 3 possible reasons God took a relationship away from you.
God May Have Taken that Relationship Away from You to Protect You from Getting Hurt More Than You Even Realized Was Possible
When you really want to be in a relationship with someone that you feel would be perfect for you, it can really hurt inside when you believe God took it away from you. However, we have to remember that God often spares us of trials and pains that we will never even know were coming our way.
It is possible that the real reason God took a relationship away from you was to spare you of greater pain than you could ever even imagine in the future. Sometimes the only thing worse than being alone is being with the wrong person in a bad relationship.
So one of the main reasons God keeps people out of certain relationships is to actually protect them from severe wounds that would happen if God did let that relationship occur.
God May Have Taken that Relationship Away from You to Grow You and Draw You Closer to Himself Through This Difficult Experience
The greatest pleasures in life often grow from the seeds of pain in our past. You might not know it now, but oftentimes the pain God allows you to go through is actually necessary to produce the pleasure in your future.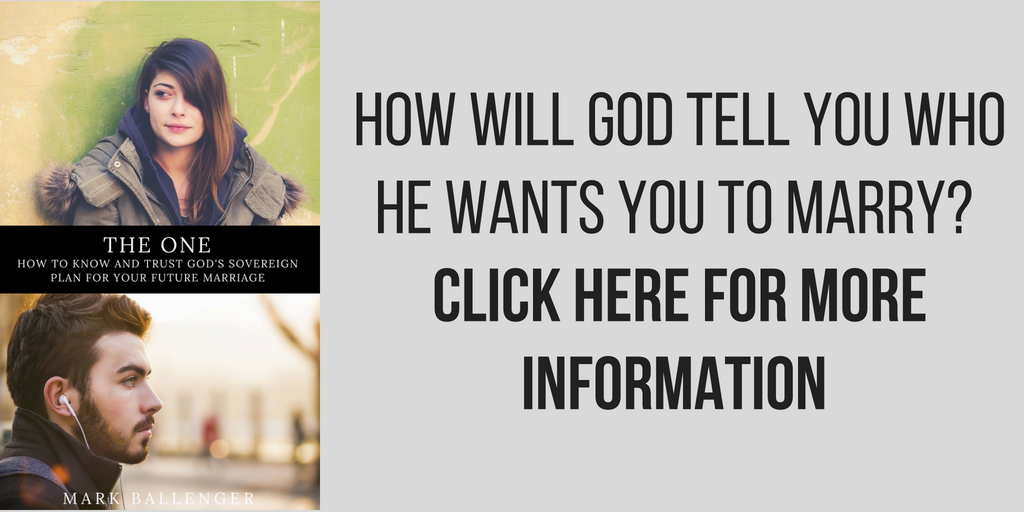 As countless Christians can testify, while relationship breakups and loneliness can be some of the hardest things to go through, these can also be the times in life where we grow the most with God. I can't tell you how many incredible Christian singles I have gotten comments and emails from who have testified to how much God has matured them, prepared them, and drawn them closer to himself through a relationship being taken away from them. As James 1:2-4 powerfully proclaims:
"Consider it pure joy, my brothers and sisters, whenever you face trials of many kinds, because you know that the testing of your faith produces perseverance. Let perseverance finish its work so that you may be mature and complete, not lacking anything."
God May Have Taken that Relationship Away from You to Prepare You for Something Even Better and to Make You Available for the Man or Woman God Does Plan for You to Marry
One of the main reasons God does not always give us what we want is because God is always committed to giving us what is best. In our limited human knowledge, we may think that we know who is best for ourselves; but in God's sovereign knowledge he may need to overrule us in kindness.
There are millions and millions of people who prayed to be married to someone earlier in life but were denied by God. These people were confused at first, but when they finally did meet the one God had prepared for them, it all made sense.
So God may have taken that relationship away from you because God knows you will thank him later when he puts you with the person he has already planned for you to be with.
In closing, it's not always possible to know why things happen. Maybe when you get to heaven one day God will explain it all, but during our time on earth, God calls Christians to walk by faith and to follow him no matter what. So even if you can't fully understand why God took a certain relationship away from you, follow him anyways. God's love is what we need the most, and his love is always available to you.