When I use the phrase "a hidden gem" in this article, I'm referring to that type of person that many people would simply ignore or pass over but who will actually end up being an amazing catch for whoever enters into a relationship with him or her one day.
So here are 3 signs God is revealing a person like this to you.
1. If God Is Showing You Someone Who Pays More Attention to Their Heart Rather Than Their External Appearance, This Is a Sign God Is Revealing a Hidden Gem of a Person to You
We live in a world where most people seek to present themselves in the most positive external way while hiding what is really going on inside of their heart. It's amazing how skilled we all are at flipping the switch when we are in public. We could have just been crying our eyes out or diving into some shameful sin, but then we can walk into a crowded room and blend in perfectly with everyone else.
But when someone's heart is truly seeking after God, they will pay more attention to their inner well being than their outer presentation. Don't get me wrong, I'm not advocating that we all ignore how we present ourselves and that we should go out in public with bedhead, a bathrobe, and our fuzzy slippers. Rather, what I'm saying is that how we present ourselves externally should be a reflection of how we look internally.
When someone wears provocative or worldly clothing, it says something about the condition of their heart. If someone hides themselves with frumpy clothing or allows their body to become unhealthy, it says something about what is going on inside of them. Notice what 1 Peter 3:3-4 says about the beauty of Christian women, which can also be applied to men as well:
Your beauty should not come from outward adornment, such as elaborate hairstyles and the wearing of gold jewelry or fine clothes. Rather, it should be that of your inner self, the unfading beauty of a gentle and quiet spirit, which is of great worth in God's sight."
Notice it does not say that nice clothing is bad. It just says your beauty should not stem from your external appearance. It also talks about having a gentle and quiet spirit. This not referring to being extroverted or introverted. Rather, this is about someone's character. People can be sinfully "loud" when everything about them screams, "Look at me!"
God teaches us here that both men and women should have the type of spirit which places the emphasis on God and not ourselves. When you begin to notice someone who is not looking for attention from the world but is seeking to honor the Lord in how they live, this is a sign God is revealing a hidden gem of a person to you.
2. If God Is Allowing You to Build a Friendship with Someone Who Needs to Get to Know People First Before Opening Up, This Could Be a Sign God Is Revealing a Hidden Gem of a Person to You
While the Bible doesn't say much about different personality traits, it is clear through observing the people God has made that we are all different. Some of us can jump into a crowded room of people we don't know and fit right in. And others of us would fall down on the floor with a panic attack if we tried something like that.
But we must remember that no matter how different we all are, Psalm 139:13-14 applies to us all. It states, "For you formed my inward parts; you knitted me together in my mother's womb. I praise you, for I am fearfully and wonderfully made."
As we go out into the world, these verses can give us confidence about ourselves. It is a powerful reminder that God made us the way we are and thus we should be proud of the different personalities we all have. But this verse not only can give us an identity in God to live from, it can also be a great reminder that each person is made special by God himself.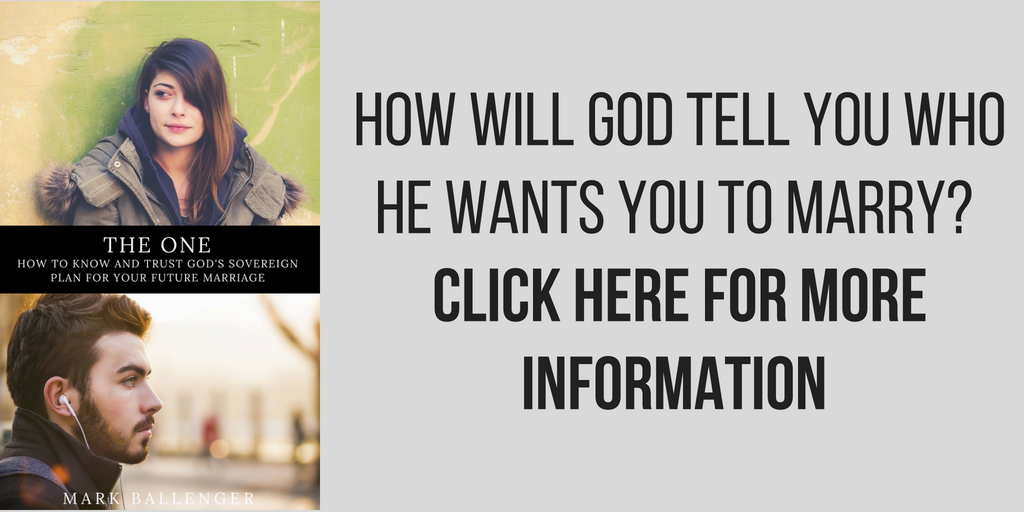 Some people just take more time to get to know. The loudest and most outgoing person is the one your eye is drawn to first. But oftentimes God will arrange your life in such a way where you can get to know someone who needs time to open up.
3. If God Is Connecting You with Someone Who Is Awkward Due to a Lack of Relationship Experience, This Could Be a Sign God Is Revealing a Hidden Gem to You
Continuing on from point 2, some people are totally comfortable around everyone except the person that they like because they lack relationship experience.
While someone's nervous energy might be a turnoff to you at first, you might want to slow down and get to know this person because he or she could be a hidden gem. Their lack of relationship experience doesn't need to be seen as a negative. Rather, God may use you to help open them up, and in the process you will be blessed by getting to know someone that most other people just ignored and passed by.
So if God is telling you to give someone some time to open up and get comfortable, listen to him and be patient. You never know, he could be revealing a hidden gem to you.