Here are 3 signs that could mean God is telling you to stop trying so hard and allow him to do it.
1. If Your Well-Intentioned Efforts Keep Blowing Up in Your Face, This Could Be a Sign God Is Saying, "Stop Trying So Hard and Allow Me to Do It"
Life is not full of formulas where you can just punch in certain variables and then always get the intended results. So don't instantly blame yourself if for whatever reason your well-intentioned efforts keep blowing up in your face.
With that said, there are other times in life where our well-intentioned efforts are actually getting in the way of us receiving what God wants us to receive. One biblical example of this can be seen in the life of Peter. Peter has some famous blunders that we are all aware of; but unlike Judas, Peter's failures were not rooted in a bad motive.
For example, when Judas betrayed Jesus, Peter lashed out and cut off someone's ear. Jesus then rebuked Peter and healed the man's ear (Luke 22:51, John 18:10-11). Before this incident, when Jesus was telling the disciples about all that he would need to suffer, Matthew 16:22-23 states:
And Peter took him aside and began to rebuke him, saying, 'Far be it from you, Lord! This shall never happen to you.'  But he turned and said to Peter, 'Get behind me, Satan! You are a hindrance to me. For you are not setting your mind on the things of God, but on the things of man.'"
Jesus did not question Peter's intentions; he just knew Peter lacked perspective. Peter was trying so hard to do what he felt God wanted him to do that he was making mistakes in the process. Peter had to learn that Jesus was the one who was going to advance God's kingdom. Peter just needed to allow Jesus to do what he was going to do.
Likewise, if your well-intentioned efforts keep blowing up in your face, this could be a sign God is leading you to do less so you can allow God to do more in your life.
2. If You Are Walking By Blind Faith Rather Than By Biblical Faith, This Could Be a Sign God Is Saying, "Stop Trying So Hard and Allow Me to Do It"
Christians are mocked because we claim you must have faith in God. The world mocks us because they assume faith means "blind faith." But this is the exact opposite call God has given us. Blind faith is when we have hope for something we can't see but there is no reason to have this hope. If you are just blindly walking forward even though all the signs in life are telling you that's a dead end, this is not biblical faith.
Biblical faith, however, is when we put our faith in Jesus Christ even though we can't see him right now because all the evidence points to him being the truth. His resurrection, his miracles, his creation all around us, and his steady faithfulness throughout our lives is evidence that we should keep walking forward towards Jesus even though we can't literally see him right now (Hebrews 11:1).
When we walk by blind faith, we end up rebelling against God and doing things he doesn't want us to do. For example, if you are blindly believing God will save an unbeliever that you are in love with even though this person has said with their actions that they hate God, all you are doing is allowing yourself to be unequally yoked and thus rebelling against God (2 Corinthians 6:14). Or if you are pursuing a career that you are not qualified for and every door keeps getting shut, but you are "walking by faith" in hopes that God will perform a miracle despite all the evidence saying God does not want you to do this, you could be delaying the career advancement God does have for you because you keep pursuing what he doesn't have for you.
Yes, God has called us to live by faith, but not blind faith. As 2 Corinthians 5:6-10 states:
So we are always of good courage. We know that while we are at home in the body we are away from the Lord, for we walk by faith, not by sight. Yes, we are of good courage, and we would rather be away from the body and at home with the Lord. So whether we are at home or away, we make it our aim to please him. For we must all appear before the judgment seat of Christ, so that each one may receive what is due for what he has done in the body, whether good or evil."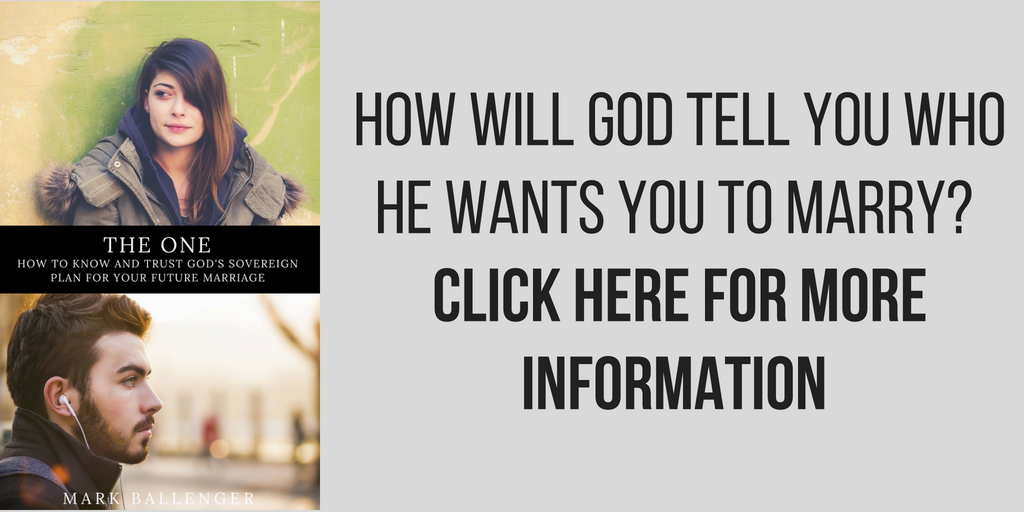 3. If You Are Trying to Fulfill a God Sized Promise in Your Human Sized Strength, This Could Be a Sign God Is Saying, "Stop Trying So Hard and Allow Me to Do It"
God certainly includes human's in accomplishing his will on earth. So to receive what God wants you to receive, it's not biblical to assume that you can just sit completely still and literally do nothing.
But on the other hand, we have to accept a God's sized promise can only be accomplished through God's power. A great example of this is the promise that God made to Abraham and Sarah. In Genesis 12:2-3, it states:
And I will make of you a great nation, and I will bless you and make your name great, so that you will be a blessing. I will bless those who bless you, and him who dishonors you I will curse, and in you all the families of the earth shall be blessed."
God made this promise, but Abraham and Sarah became impatient and then tried to fulfill God's promise in their own power. Since Sarah was getting old and still had no child, they tried to produce an heir through Sarah's servant, Hagar, in Genesis 16. But this isn't what God wanted. God's promises can only be produced through God's power.  In Genesis 18:13-14 it states, "The Lord said to Abraham, 'Why did Sarah laugh and say, "Shall I indeed bear a child, now that I am old?" Is anything too hard for the Lord?'"
The point I'm making here is that God could be telling you to stop trying so hard and allow him to do it if you are trying to accomplish something in your own power that can only truly be accomplished through God's power.
Yes, if you want to be married one day, advance in your career, overcome an addiction, find healing from past trauma, reconcile with someone you hurt – if you want something like this, you will be required to step out in faith and do your part. But in the end, only God can bring about such things, so it's extremely important that you don't get ahead of God.
You will need to walk through the open doors to receive what God has planned, but God first needs to open those doors by his power.