Here are 4 signs God is leading you to make a big change this year.
1. If Your Heart Is Thirsty for More Joy This Year, This Is a Sign God Wants You to Make a Big Change
Joy is not an option for the Christian. God actually commands us to have joy in him, for as Philippians 4:4 states, "Rejoice in the Lord always; again I will say, rejoice."
This seems really odd to our modern ears because we have been taught that our emotions just have a mind of their own and we are powerless to control them. Modern man has been trained to follow their emotions wherever they lead rather than controlling our emotions to where God is leading. This is why "outrage culture" is so popular these days.
But God designed our emotions to be used differently. Our emotions are not supposed to lead us. Rather, our emotions are meant to be used as signals and signposts for where we are going. In other words, emotions are not bad or good. They are simply a reaction to what is going on in our hearts. It's right to feel sad when something sad is happening in your life. It's right to feel happy when something worth celebrating is happening. The problem only occurs when we ignore the reasons behind our emotions and just start staring at our emotions as their own separate entity.
My point is, the reasons we are commanded to always have joy in the Lord is because we are commanded to always treasure God the most in our hearts. If you are lacking the joy of the Lord, this is not an emotional issue. This is a spiritual issue. When you rightly view Christ as he truly is and believe with faith what the Bible says about our loving God, it is impossible not to have the joy of the Lord.
So don't just put on a happy face and smile even when hard things happen this year. Rather, even when life gets hard, remember how good God is. We are not called to rejoice in our circumstances always. We are called, however, to rejoice in God always because no matter what is happening in our lives, God is the same yesterday, today, and forever. His love for us eternal, therefore we can always find joy in him.
2. If You Found Yourself in a Spiritual Rut This Past Year, This Is a Sign God Is Leading You to Make a Big Change This Year
In one sense, every one of us is on a unique path in life that God has laid out just for us as individuals. Some of you will meet your spouse this year. Some of you will get that dream job you always wanted. Some of you might get really bad health news this year. There will be so many good and bad things that happen to us all this year that are very different than one another.
However, as Christians, there are certain calls on our lives that are exactly the same no matter how different we are. One thing that God wants for every Christian this year and every year is that we prioritize him. He wants us all to connect with him in prayer, in studying the Bible, and in public worship with other believers. For as Isaiah 55:6-7 (NIV) states:
Seek the Lord while he may be found; call on him while he is near. Let the wicked forsake their ways and the unrighteous their thoughts. Let them turn to the Lord, and he will have mercy on them, and to our God, for he will freely pardon."
3. If You Are Struggling with Loneliness, This Is a Sign God Wants You to Make a Big Change This Year
Again, while each person is very different than every other person who has ever existed, there are some things about humans that are always the same because that is how God created us. One of needs that all people have is to have meaningful relationships with other people.
Some of us are extroverted and some of us are introverted. Some of us needs lots of friends and some of us just need a few close friends. Some of us want to be married and some of us want to be single. But God has called all of us to have healthy relationships with other people.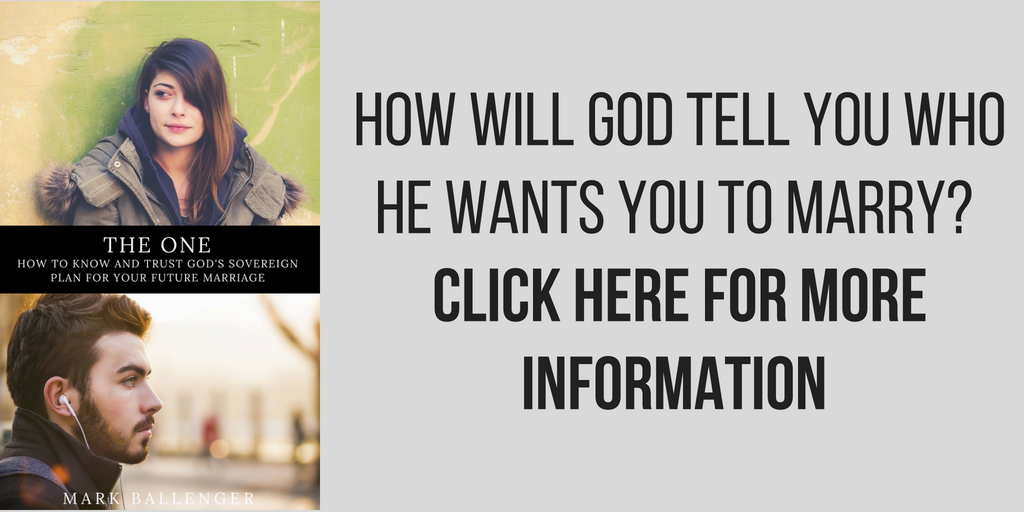 If you have felt lonely this past year, God doesn't want this for you. He wants you to have good friendships, a good church family, and other healthy Christian connections. But all relationships take hard work, so if you want to stop feeling lonely you have to be prepared to take the necessary steps to meet the people God wants you to connect with this year. For as Hebrews 10:24-25 states:
And let us consider how to stir up one another to love and good works, not neglecting to meet together, as is the habit of some, but encouraging one another, and all the more as you see the Day drawing near."
4. If This Past Year Was Full of Too Many Unnecessary Temptations, This Is a Sign God Is Calling You to Make a Big Change
One of the worst joy stealers in life comes in the form of temptation. Sin promises us quick pleasure and delivers, but you have to read the fine print. While sin will make you feel good for a few moments, it will make you feel bad and steal your joy for much longer. It always takes far more than it gives you.
While we can't completely escape all temptation in the world, we can do our best to minimize it. So if there was too much unnecessary temptation in your life that could have been avoided last year and you know you need to make some changes so this year can be different, do it. You won't regret it. For as 2 Timothy 2:22 states, "So flee youthful passions and pursue righteousness, faith, love, and peace, along with those who call on the Lord from a pure heart."