Psalm 18 is a powerful prayer penned by David when the Lord delivered him out of the hands of his enemies. While we may have human enemies attacking us just as David did, the truths in Psalm 18 can also be used to form prayers to protect us from other types of enemies as well – depression, anxiety, a financial crises, relational issue, temptations and so on.
So here are 5 prayers from Psalm 18 that God can use to protect you from your enemy.
1. God Will Use Prayers of Dependence to Protect You from Your Enemy
Psalm 18:1-3 states:
I love you, O Lord, my strength. The Lord is my rock and my fortress and my deliverer, my God, my rock, in whom I take refuge, my shield, and the horn of my salvation, my stronghold. I call upon the Lord, who is worthy to be praised, and I am saved from my enemies."
David starts his prayer by fully depending on the Lord. We are doomed to be defeated by the enemies in our lives if we are depending on our own strength and ability. But notice David was not boasting in is how strength, for he confessed, "I love you, O Lord, my strength. The Lord is my rock and my fortress and my deliverer."
When we come to the Lord for protection, we must start by fully letting go of all prideful self-dependence so that we might trade in our failing ability to save for God's perfect power to save. David said, "I call upon the Lord," not "I call upon myself." May we too call upon God in dependence like David did so we can then praise him with the same words that David did, "I am saved from my enemies."
2. God Will Use Prayers of Distress to Protect You from Your Enemy
Psalm 18:4-6 states:
The cords of death encompassed me; the torrents of destruction assailed me; the cords of Sheol entangled me; the snares of death confronted me. In my distress I called upon the Lord; to my God I cried for help. From his temple he heard my voice, and my cry to him reached his ears."
Sometimes our most faith filled prayers are formed in the fires of our greatest trials. Sometimes we refuse to fully give our hearts to God until the circumstances in our lives are so bad we are humbled to the point that we are finally ready to depend only God because we are finally desperate enough to realize only he can save us. Notice what David said, "In my distress I called upon the Lord; to my God I cried for help. From his temple he heard my voice, and my cry to him reached his ears."
Don't waste your distress. Use it as fuel to seek the Lord.
3. God Will Use Prayers of Delight to Protect You from Your Enemy
Psalm 18:16-24 states:
He sent from on high, he took me; he drew me out of many waters. He rescued me from my strong enemy and from those who hated me, for they were too mighty for me. They confronted me in the day of my calamity, but the Lord was my support. He brought me out into a broad place; he rescued me, because he delighted in me. The Lord dealt with me according to my righteousness; according to the cleanness of my hands he rewarded me. For I have kept the ways of the Lord, and have not wickedly departed from my God. For all his rules were before me, and his statutes I did not put away from me. I was blameless before him, and I kept myself from my guilt. So the Lord has rewarded me according to my righteousness, according to the cleanness of my hands in his sight."
If you're anything like me, when you just heard that passage you became confused because throughout the Bible we also see the principle that none are truly righteousness before God (Romans 3:9-20), which is why we are so desperate for God's grace. Not only that, but David was not a truly "blameless" man either. He too had sinned in many ways. So how can we be delivered if God's power is dependent upon our righteousness?
It's important to note that many of the Psalms are actually prophetic and Messianic descriptions. In other words, under the influence of the Holy Spirit's inspiration, David was pointing to Jesus Christ. This is why in Romans 3:21-26 (NIV) it states:
But now apart from the law the righteousness of God has been made known, to which the Law and the Prophets testify. This righteousness is given through faith in Jesus Christ to all who believe. There is no difference between Jew and Gentile, for all have sinned and fall short of the glory of God, and all are justified freely by his grace through the redemption that came by Christ Jesus. God presented Christ as a sacrifice of atonement, through the shedding of his blood—to be received by faith. He did this to demonstrate his righteousness, because in his forbearance he had left the sins committed beforehand unpunished— he did it to demonstrate his righteousness at the present time, so as to be just and the one who justifies those who have faith in Jesus."
This means that God did not really deliver David because of David's righteousness. Rather, David's obedience to the law, though imperfect, was simply his expression of faith in God, and through this faith God looked ahead to Jesus and put the righteousness of Jesus onto David. Likewise, if we have put our faith in God, he will delight in us and deliver us because he has transferred the righteousness of Christ onto us.
Ultimately God delights in us and answers our prayers because Jesus has earned God's grace and delight for us because he truly is blameless and perfect in every way.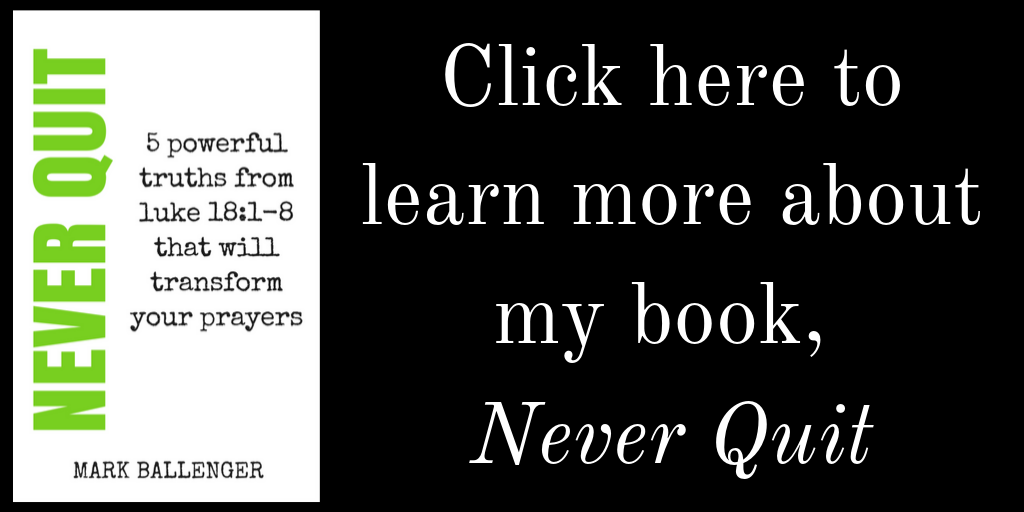 4. God Will Use Prayers of Deliverance to Protect You from Your Enemy
Psalm 18:31-43 states:
For who is God, but the Lord? And who is a rock, except our God?— the God who equipped me with strength and made my way blameless. He made my feet like the feet of a deer and set me secure on the heights.  He trains my hands for war, so that my arms can bend a bow of bronze. You have given me the shield of your salvation, and your right hand supported me, and your gentleness made me great. You gave a wide place for my steps under me, and my feet did not slip. I pursued my enemies and overtook them, and did not turn back till they were consumed. I thrust them through, so that they were not able to rise; they fell under my feet. For you equipped me with strength for the battle; you made those who rise against me sink under me. You made my enemies turn their backs to me, and those who hated me I destroyed. They cried for help, but there was none to save; they cried to the Lord, but he did not answer them. I beat them fine as dust before the wind; I cast them out like the mire of the streets. You delivered me from strife with the people . . . ."
Prayers of deliverance are very different than prayers of avoidance. In other words, God does not merely save us by helping us avoid the trials of life; rather, God saves us from our enemies by equipping us to face those enemies. God didn't remove all enemies from David's life, but God did train David and give him the tools to overcome these enemies.
5. God Will Answer the Prayers of "David's Offspring"
Psalm 18:46-50 states:
The Lord lives, and blessed be my rock, and exalted be the God of my salvation—the God who gave me vengeance and subdued peoples under me, who rescued me from my enemies; yes, you exalted me above those who rose against me; you delivered me from the man of violence. For this I will praise you, O Lord, among the nations, and sing to your name. Great salvation he brings to his king, and shows steadfast love to his anointed, to David and his offspring forever."
Does this mean that everything we just read in Psalm 18 only applies to those who are literally of the same bloodline as King David? No, for in the New Testament we are taught that Jesus is the fulfillment of God's promise to David that he will always have a descendent reining as king. For in Mark 12:35-37, notice what Jesus said:
And as Jesus taught in the temple, he said, "How can the scribes say that the Christ is the son of David? David himself, in the Holy Spirit, declared, "'The Lord said to my Lord, "Sit at my right hand, until I put your enemies under your feet."' David himself calls him Lord. So how is he his son?" And the great throng heard him gladly."
Here Jesus is pointing out that God's promises to David are ultimately fulfilled through Jesus. And thus, when we become followers of Christ we come into the family of God's chosen people.
So the main way God will answer your prayers for deliverance against your enemy is through the gospel of Jesus Christ. There are battles in this life that we will need to fight until the day we die, but through God's eternal salvation through Jesus Christ we then gain the ultimate victory against all our former enemies. If we are in the family of God as Christians, we can look ahead to the promise of Revelations 21:4, "He will wipe away every tear from their eyes, and death shall be no more, neither shall there be mourning, nor crying, nor pain anymore, for the former things have passed away."