Christian advice for singles can be rather generic and over simplified because each individual person is unique and so different. While everyone will experience singleness, not everyone's experience of singleness is the same.
Some Christians embrace their season of singleness and seem to flourish with no troubles. Others are deeply disappointed by their singleness and feel really lonely. Some Christians never want their singleness to end. Others pray every day that they meet their future spouse.
So I'm not assuming if you are single you want to be married or can't find a date. I think there is a real problem in the American church in that many assume if you are single you must be unhappy about it. I know that's not always true. This is why my first piece of advice for Christian singles is to have an honest assessment about where you are at personally with your singleness.
In my free eBook called The Ultimate Guide to Christian Singleness, I break the book up into four sections (30 short chapters total). Section 1 is all about understanding what the Bible says about singleness and how you can gauge where you are at personally on the singleness journey.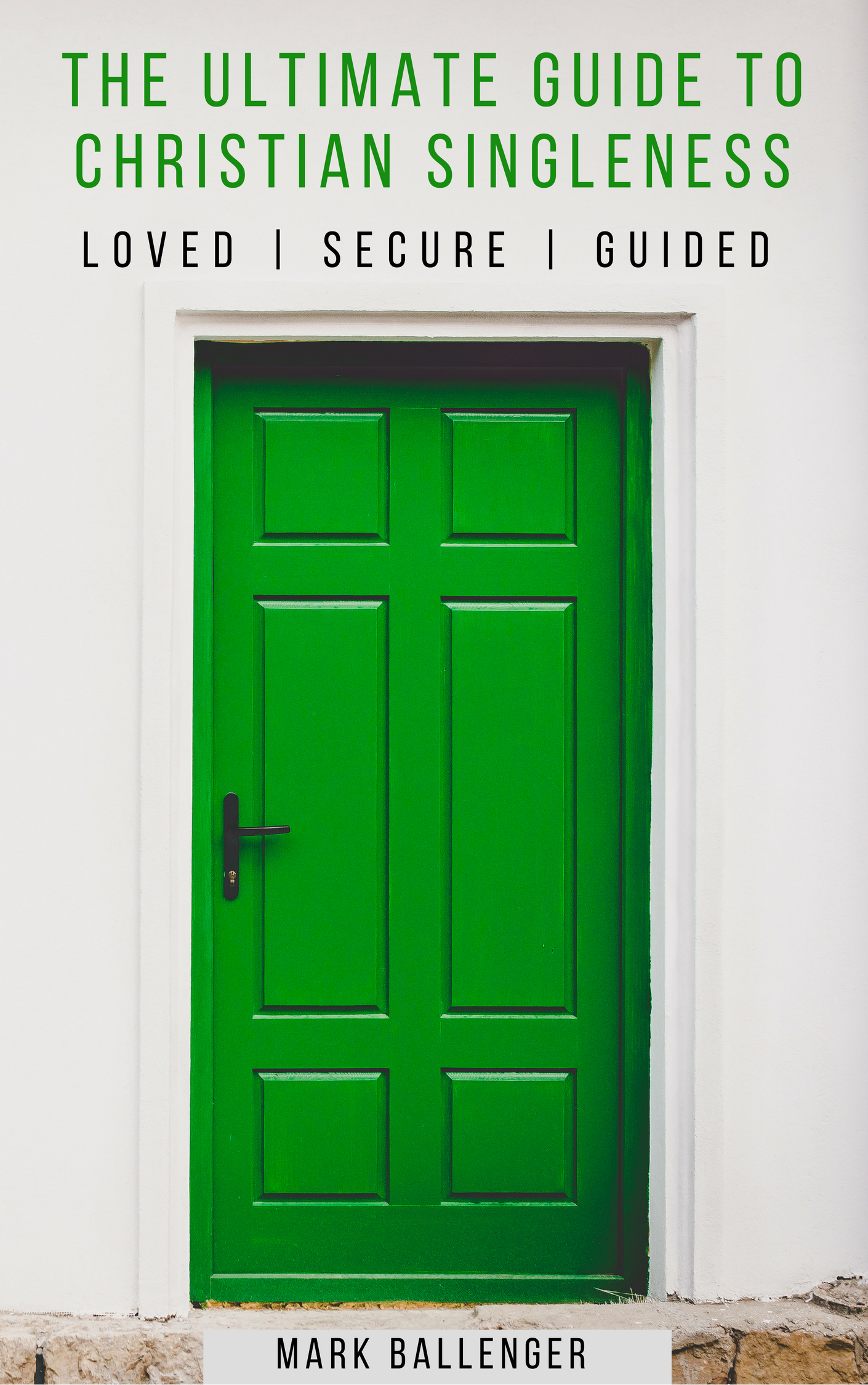 (The book is also available in paperback on Amazon if you prefer to hold your books in your hand like me.)
Advice #1: Embrace What the Bible Says About Christian Singleness
My first piece of advice for Christian singles would be to really understand what the Bible says about singleness. If you believe a lie about singleness, this will negatively impact your development.
Do you think God is punishing you with singleness? (He's not.) Do you believe that singleness is a gift? (It is.) Do you know what the biblical purpose of singleness is? (To pursue God without distractions.)
How you answer these questions will shape your whole view of singleness and thus your whole experience of Christian singleness? I cover this topic in extreme detail in The Ultimate Guide to Christian Singleness, so I won't go into all that the Bible says about singles right now.
My main point is that Christian singles should spend some time and energy learning what the Bible really says about singleness. Once you understand what the Bible says about this season of life, you can then move on to make sure you are fully taking advantage of all the blessings God has for you as a Christian single.
Advice #2: Don't Waste Your Singleness
Once you learn what the Bible says about singleness, you will quickly learn that singleness has a purpose. But we can miss this purpose if we are not intentional.
The purpose of singleness is to focus on God without the "distractions" that a marriage and family will have. Those with a marriage and kids are not called to pursue God less, but you will be called to pursue God differently. When you are single, you will have certain freedoms you will not have when you are responsible to care for the needs of your spouse and kids (again, family life is not a burden, but it is responsibility.)
If you are not intentional, you can easily waste your singleness. That is sad enough, but what makes this even worse is that you will be missing out on learning what you need to learn for the future God has for you. If you are called to marriage and parenting, but you do not live for Christ in your singleness, you will not have all the tools and experiences you could have.
Advice #3: Prepare Your Heart For Your Future
Another huge benefit to singleness to is that you have more time for self-refection and personal development. If you are unhappy about your singleness, you should use your desire for a different future as motivation to work hard in your present.
Where is your identity found? How do you handle conflict? What are your coping mechanisms when you have a bad day? These are things that will not get better as soon you get married.
Advice #4: Follow God, Not Your Personality, If You Are Looking for a Spouse
Lastly, if you would like to be married, I would challenge you to not feel ashamed about that desire. This does not mean you are dissatisfied with God or that you are a discontent person. God made most of us with the gift of marriage and not for a life of singleness.
So pursue a relationship. But in your pursuit, make sure you are not following your personality rather than the Holy Spirit. In general, I believe people have two basic approaches to finding a Christian spouse. Some are passive and just sit and pray. Some are aggressive and date anyone they can. I believe if you are on the shy side, you will tend towards the "I'm just trusting God for his timing" approach. If you are more outgoing, you will probably take the "God helps those who help themselves" approach.
I'm not here to tell you what God may be leading you to do. I believe he will lead some to sit back more and some to push forward more. Just make sure you are not settling into an approach that isn't working simply because you feel more comfortable with it. If you want a Christian spouse, seek God to find the right approach he wants you to take.
Christian Advice for Singles
For more Christian singles advice, I hope you take advantage of this free eBook, The Ultimate Guide to Christian Singleness. It's also available in paperback for $9.99 on Amazon. I go through the four phases in a lot more detail there. It has 30 short chapters. Each chapter has three reflection questions which makes it a great study for small groups or devotional times.