Here are 5 things that will happen in your life when God truly does want you with someone.
1. Mutual Interest, Mutual Commitment, and Mutual Progression Forward Are Signs God Truly Does Want You with Someone
One sign that is crucially important but is so obvious it often gets overlooked is the need for mutual interest from both people. I've talked to hundreds of Christian singles who have asked me whether or not God wants them with someone, but they have yet to determine if the other person is interested in them.
God will rarely reveal anything about your relationship future with someone before you become aware of their feelings for you as well. Many singles want the security of knowing that a relationship will happen before they open up and reveal their feelings to the person they like. But again, God rarely allows this to happen. Instead, God will often reveal his will for this relationship through you expressing your feelings and seeing how the other person responds.
When there is mutual interest, mutual commitment, and a mutual willingness to move the relationship forward at a healthy pace, these are strong indications God does want you with this person.
2. When God Wants You with Someone, He Will Make the Relationship Possible in Practical Ways
Relationships are a unique place in life where the spiritual and practical combine and are constantly intermingling. There will be all kinds of spiritual indicators for Christians that God does or does not want them with someone. But God will also speak through the practical as well.
For example, if you really want to be with someone but that person gets a job and moves away and doesn't seem interested in dating you long-distance, this practical barrier in the relationship is a strong indication God does not want you two together. On the other hand, when the necessary practical ingredients for the relationship to work are present, this is a good indication God does want you two to progress forward.
Proverbs 16:9 states, "The heart of man plans his way, but the Lord establishes his steps." When we apply this verse to our question at hand, this means we will not only have the desire to be with someone in our hearts, but when God wants us with that person, he will enable us to take the practical steps necessary to make the relationship a reality. 
3. Biblical Confirmation Will Always Be Present When God Wants You with Someone
The Christian has a great advantage when it comes to relationships that the non-Christian does not have. We do not need to wonder and guess about what God does or does not want for us in life. When we read the Bible, we learn in very specific details how God wants us to live our lives.
It's easy to get so overwhelmed with all the unknowns about a specific relationship you have questions about that you can begin to lose focus of what you do know. Sometimes the reason we cannot find answers to our questions is because we are asking God the wrong questions. What questions does God want us to ask him? The questions he has already answered for us in the Bible.
Most of the time we will not know all that we want to know, but we can always know what we need to know. The Bible shows us what is essential and most important. So if a relationship would cause you to disobey any part of the Bible, this relationship is clearly not of God. But when this relationship will actually help you obey what God has said in the Bible, this is a sign God does probably want you with this person.
And a quick side, if you are someone who wants to do a deep study on what the Bible actually says about relationships, I wanted to let you know enrollment for AGW University is now open. Enrollment spots for these biblical relationship training courses and the email coaching with me are limited, so feel free to click here if you would like to learn more about this incredible opportunity which will end in just one week on 11/24/2019 at 11:59pm EST.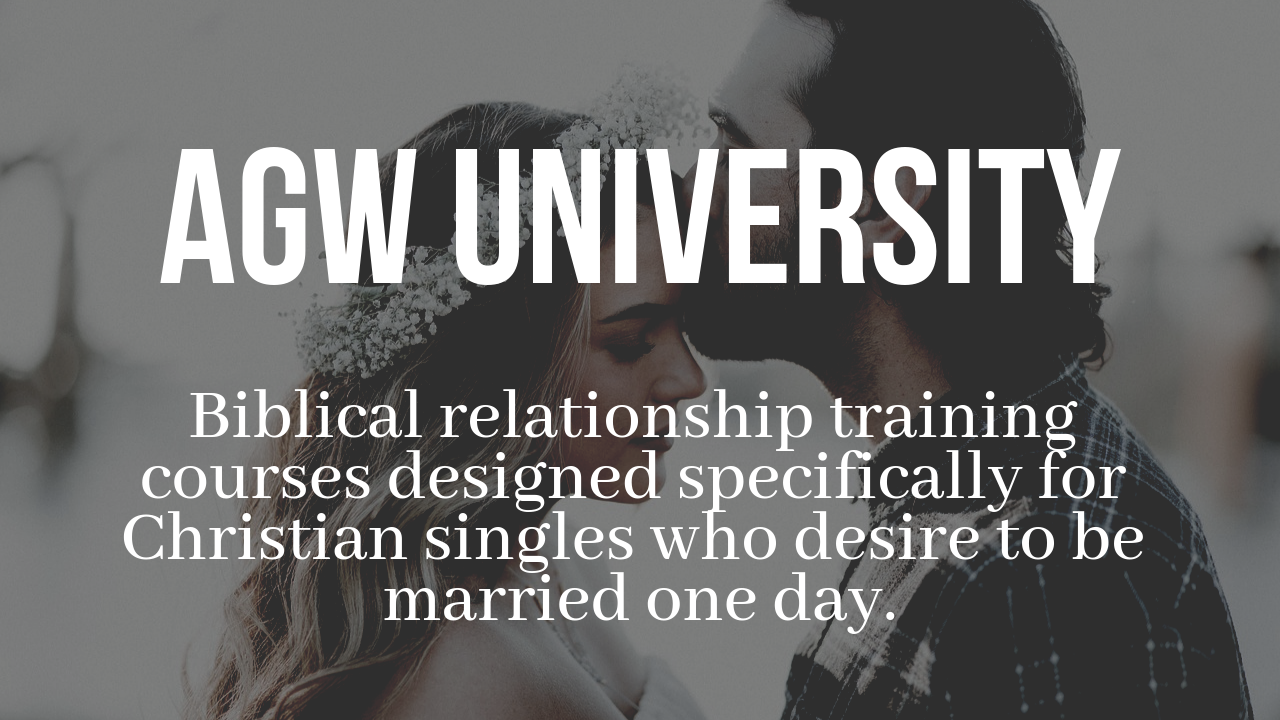 4. Helpful Trials that Build You Up as a Couple Rather Than Tear You Down Are Signs God Wants You Two Together
It is not wise to look at the easiest path and assume that is the way God wants you to go. The road leading to God's will for your life is often the road that is marked by more trials and tests compared to the easy path forward.
God disciplines those he loves as Hebrews 12:5-6 teaches us. In 1 Peter 4:12-19 we are taught that we should not be surprised by the fiery trials that test us, for as Christians we are called to bring God glory through these hardships. When God is bringing two people together, he will solidify and strengthen their bond not through easy times but through hard times.
Don't get me wrong, a relationship should be filled with joy, fun, and pleasant seasons as well. But one sign that God truly does want you with someone is when the hard things that happen are used to strengthen your bond with each other rather than weaken it.
5. A Mutual Desire to Sacrifice Time and Energy to Make the Relationship Work Will Be Present When God Is Putting Two People Together
The best things in life take the most time and attention to cultivate and maintain. Never is this principle seen more clearly than when it comes to relationships.
Without hard work and lots of energy spent, a relationship will die. If someone can't muster up the strength to call you after work, the relationship is just not going to happen. If you just don't like someone enough to use your weekends to get to know them, this relationship is clearly not meant to be.
God will not make a relationship happen by allowing you to bypass all the hard work but still magically allow the relationship to thrive somehow. No, when God truly wants you with someone, he will provide you both with the supernatural energy to make the relationship work. If the energy and the desire for sacrifice are not present, this is a sign the relationship is not going to happen.
CTA: As I mentioned, I'm currently offering an amazing opportunity for Christians singles looking for deep, biblical relationship training to help them prepare for a godly relationship. These courses will help you prepare your heart and heal from past wounds, along with giving you the biblical knowledge to succeed in a future relationship. AGW University will not provide you with a magic formula to make everything easier in dating. Rather, these courses and the email coaching with me will help train and equip you so you know how to handle the barriers that will try to block you from receiving God's blessing on your relationship future. As one of my recent AGW students said: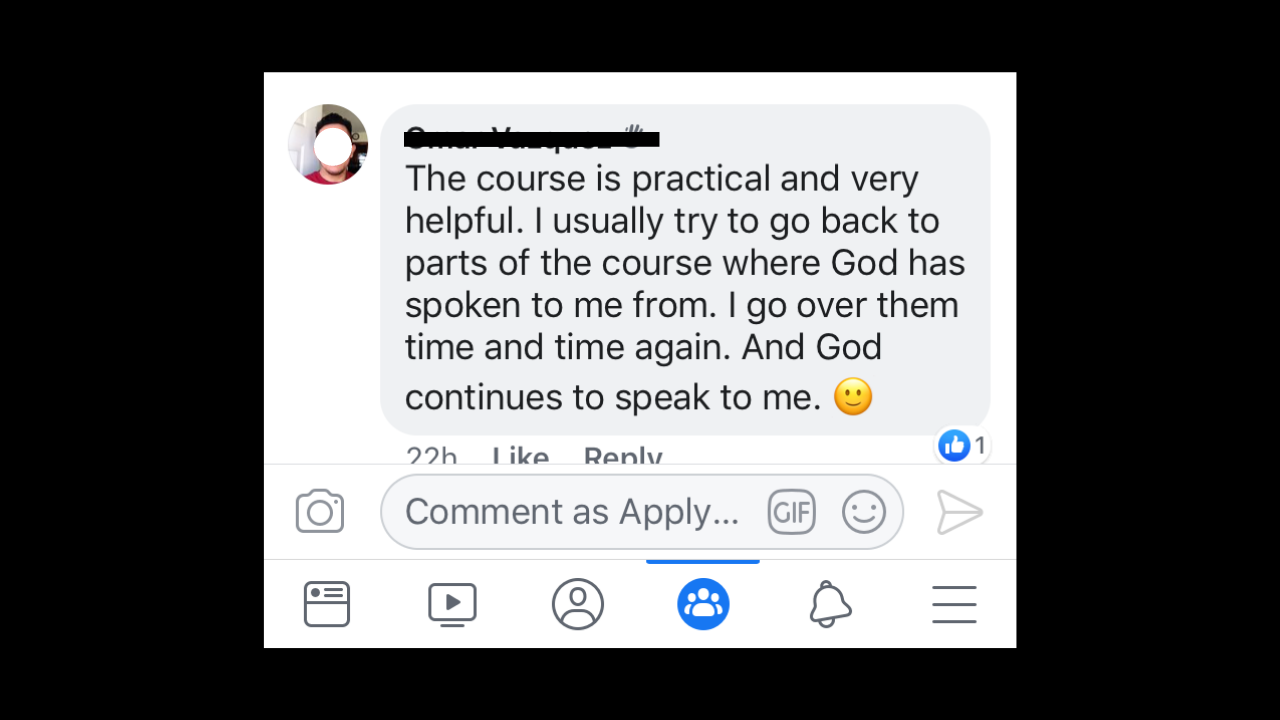 For those who enroll before Sunday, November 24th at 11:59pm (EST.), I'm also offering some really valuable bonuses as well. For more information, click here!