Life can make even the most faithful Christian question, "Doe God still care about me?" If we are to survive on this brutal planet, it will be essential to remember that despite how often life cuts you, God still cares.
God Shows His Care Through Pain, Not Through Always Sparing Us of Pain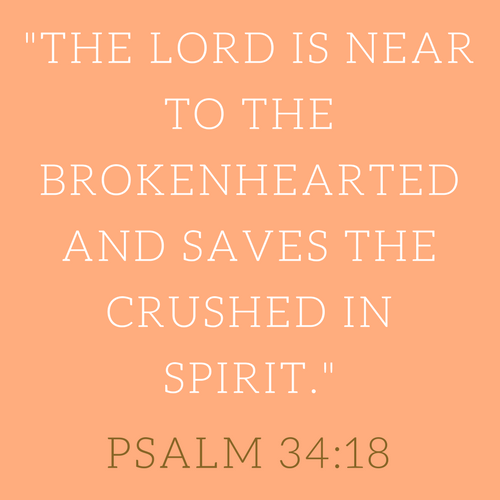 The "tossings," "tears," and "enemies" that are present in David's life did not detour him from still believing the best of God. Even though David was feeling the pain that comes with a difficult season of life, David remained open to feeling God's personal affections for him. David didn't shut his heart down to God because he had been hurt; rather he let the cuts and wounds of his heart serve as entry ways for the love of God to come in.
At the risk of sounding cliché, to fully appreciate the caring heart of God, we must admit that the backdrop to his care is a world at war. The sinful flesh, the world, and demonic forces work together to try and corrupt everything.
Nothing is easy. Even little trials can make us question, "Does God still care about me?" Setting aside the bigger struggles of life such as relational turmoil, parenting issues, church splits, wars, racial tensions, health problems, and other such concerns, chaos can even swirl around simple things like a trip to the grocery store.
The checkout clerk can give you a dirty look, you might hit a giant pothole and damage your car, you might get called into work by your angry boss, and by the time you get home a simple trip to get some milk ends in you fighting the urge to cuss and rant because your flesh, the world, and the enemy are pushing to make your life as despairing as possible.
A Plan to Help Us Answer, "Does God Still Care About Me?"
In Psalm 56:8-11, written by David while under the assault of the Philistines, a helpful plan of attack against despair is laid out for us.
First, David reminds himself that God is watching over him with endearment and love (Psalm 56:8).
He then reminds himself that God is a God who really does answer prayer and delivers us when we call to him (Psalm 56:9).
This leads to worship and praise that strengthens these beliefs that "God is for me" (Psalm 56:9).
Lastly, he converts his fear of man into trusting God by fully believing that God cares for him (Psalm 56: 10-11).
Even in Pain, We Must Always Remember that God Still Cares
When we are assaulted by life, we have a choice to make. We can allow the beatings to toughen our hearts and thus hinder our receptivity to God, or we can allow them to soften and tenderize us, allowing the cuts of the heart to help and not hurt our reception of God's care.