Here are 4 ways God could be leading you to overcome your anxiety.
1. When You Begin to Realize It's More About Overcoming Your Anxiety Daily Rather than "Once and for All," This Is a Sign Huge Breakthroughs Are Right Around the Corner
As humans, we like to see things in black and white. We like to imagine ourselves as dealing with something "once and for all" and then fully moving on, never having to deal with that issue again. And so, when we do make some progress with our anxiety but then feel some regression later on, we imagine that we have failed and are still struggling just like we always have.
But this way of thinking is not biblical. While on earth, God has never promised us that we will be without sin and achieve perfection. We are justified and perfected in Christ, but we will still sin on earth. One day when Jesus Christ returns, then we are promised new glorified bodies and a perfect life with God, but in the meantime things will continue to be hard.
That's not to say there won't be progress. To be a Christian means you are also on the road of sanctification, so there really should be growth in your life. The key is to see this growth in terms of daily victories and not "final victories."
Notice what Jesus said in Luke 9:23, "If anyone would come after me, let him deny himself and take up his cross daily and follow me." Taking up your cross is not something you will need to do one time. Denying yourself is not something you will do once in life and then you will be able to follow Christ perfectly. No, there is a dailiness to our walk with God, and the same will be true when it comes to "overcoming anxiety."
Everyone struggles with anxiety, but some people struggle with it in a much greater way. In either case, you shouldn't think that it will one day vanish for good. There's no secret formula that will stop all temptation to worry. No, the real solution is to face each battle head on when the anxiety hits you. The more you overcome your anxiety on daily basis, the more victory you will gain in a greater sense too.
2. When You Begin to Prayerfully Implement Practical Solutions to Your Anxiety, This Is a Sign God Is Leading You to Make Big Steps Forward
Another common mistake Christians often make is that we often try to separate the spiritual from the practical. We often imagine everything to be separate when it comes to the physical world and the spiritual world. But God rules over it all and humans are both spiritual and physical creatures.
Therefore, God's solutions to our problems are not just spiritual or just practical. Rather, God often solves our issues by helping us apply practical wisdom through his spiritual power. Meeting with a counselor, taking helpful medication when truly needed, or applying modern psychological tips could all be possible practical solutions that God could empower you to take through his Spirit.
Many people believe that to use practical solutions is a lack of faith. But that is not biblical. Certainly we should not put our faith in modern medicine or modern knowledge, but when you put your faith in God he may lead you to use those tools as a means of accomplishing his will for your life. God is sovereign over everything, including moderns medicine and counseling techniques. If he wants to use these methods to help his people, who are we to judge him?
Another way to see the connection between the spiritual and practical is to highlight the differences between being wise compared to being smart. Being smart is when you have an abundance of knowledge about a certain subject. Being wise, however, is when you have the ability to apply your knowledge in real life. You can be smart without the Holy Spirit but you cannot be wise. It's one thing to know a lot, but without the power of the Holy Spirit we will be unable to apply that knowledge to our lives. As Ephesians 5:15-17 states:
Look carefully then how you walk, not as unwise but as wise, making the best use of the time, because the days are evil. Therefore do not be foolish, but understand what the will of the Lord is."
So the real key is to do what God is saying to you. There is not one solution to anxiety that will work for everyone. Some of you need to focus more on the spiritual because you have been depending too much on the practical, and some of you need to focus more on the practical because you have only been focusing on the spiritual. What we all need, however, is God's wisdom so we will have the ability to rightly apply the knowledge that is available to us.
3. When God Is Helping You Objectively Believe the Biblical Truths About Anxiety in Prayer, This Is a Sign God Is About to Change Your Subjective Experiences
The Bible is full of verses that tell us to trust the Lord and to not worry. But how do we actually do this?
One way God uses truth to change our feelings is by using that truth to shape our objective beliefs which then shape our subjective experiences. The way we feel is not always congruent with what is actually happening in reality. But that does not change how we feel. Therefore, we need to bring our feelings under submission to what is true. And again, the way you do that is by believing the truths in God's word more than you believe the feelings you are experiencing in your body and mind.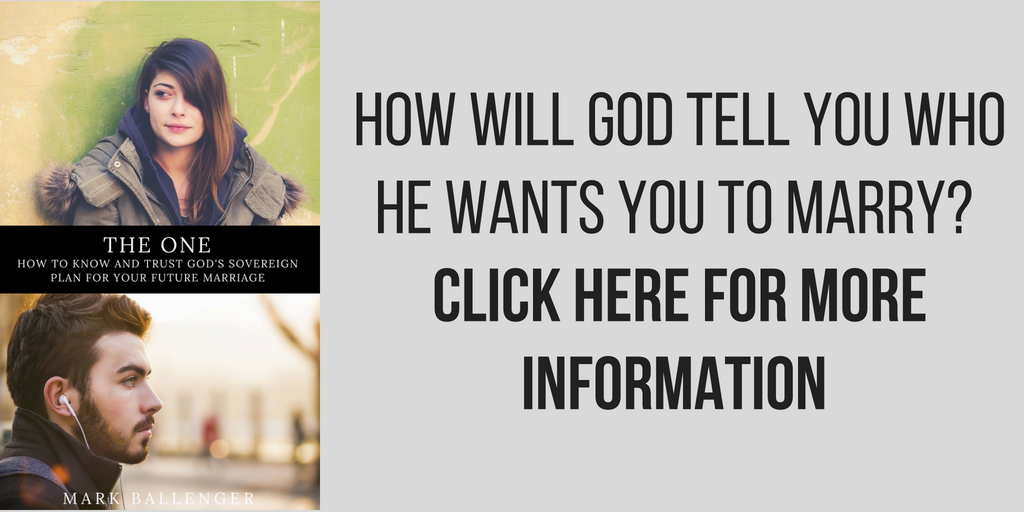 Transformation happens when we combine biblical truth with prayerful meditation. It's not enough to just read God's word. And it's not enough to just pour out your personal feelings to God. Both are good, but real transformation occurs when you combine biblical truth with your personal prayers. When you stand before God in prayer and meditate on his trustworthiness as seen in Scripture, it shapes the way you will feel about everything. Notice what Philippians 4:6-7 states:
Do not be anxious about anything, but in everything by prayer and supplication with thanksgiving let your requests be made known to God. And the peace of God, which surpasses all understanding, will guard your hearts and your minds in Christ Jesus."
How do we combat anxiety? With biblical prayers to God. God won't always change the circumstances of your life, but when we come to him in truth, he will always change our hearts. His peace can always outweigh the anxieties of this life.
4. When God Is Teaching You How to Move Forward and Not Get Paralyzed in Fear Even When the Anxiety Is Still There, This Is a Sign God Is Leading You to Overcome Your Anxiety Issues
Coming full circle from what we discussed in point 1, we have to accept that there will always be a temptation to worry and feel anxious in this lifetime. How we deal with that anxiety is the real way to overcome it. We can't always stop anxiety from coming, but we can choose to keep moving forward in faith with God. As Nelson Mandela said, "I learned that courage was not the absence of fear, but the triumph over it. The brave man is not he who does not feel afraid, but he who conquers that fear."
The more mature we become in Christ, the more we will realize that life is less about changing what is happening around us and more about learning to deal with these things through the power of the Holy Spirit. This is the great secret Paul learned and expressed in Philippians 4:12-13. It states:
I know how to be brought low, and I know how to abound. In any and every circumstance, I have learned the secret of facing plenty and hunger, abundance and need. I can do all things through him who strengthens me."
So when God is showing you how to keep moving forward in your life even when the anxiety still pops up, this is a sign huge growth is occurring in your life.