Here are 3 signs God has you right where he wants you.
1. If You Are Going Through Something that You Can't Do Unless God Empowers You, You Are Right Where He Wants You
If you are able to live your life in your own strength, you are not doing what God wants you to do. If you are able to survive without prayer, without God's presence, and without the Lord intervening to help you, this means you are not in the center of God's will for your life.
When you are following God, he will lead you into places where you will not survive if you depend on your own strength. God gave Moses an impossible task. He called Moses to lead his people, but Moses knew that God did expect him to do this in his own strength. Moses knew that God's call on his life would require God's presence in his life. Notice the conversation Moses and God had with each other in Exodus 33:13-17 (NIV). Moses said:
Now therefore, if I have found favor in your sight, please show me now your ways, that I may know you in order to find favor in your sight. Consider too that this nation is your people." And [the Lord] said, "My presence will go with you, and I will give you rest." And [Moses] said to him, "If your presence will not go with me, do not bring us up from here. For how shall it be known that I have found favor in your sight, I and your people? Is it not in your going with us, so that we are distinct, I and your people, from every other people on the face of the earth? And the Lord said to Moses, "This very thing that you have spoken I will do, for you have found favor in my sight, and I know you by name."
Like Moses, we must never try to accomplish God's will without God's presence. So if you are in a place in life where you are unable to succeed unless the Lord shows up, this is a sign God has you right where he wants you.
2. If You Know What God Wants You to Do But You Are Not Sure What Will Happen Once You Do It, This Is a Sign God Has You Right Where He Wants You
Biblical faith is expressed when you obey the Lord even when you are unsure of what the results will be. God will often tell us what to do before he will reveal the outcome of our obedience. We often imagine that if we do exactly what God says we will get the exact results that we want, but that is not always the case.
Life doesn't always turn out the way that we want even when we are accomplishing God's will for our lives. We have been wrongly taught that if you obey God he will bless you with what you want. That is not true. God is God. He does what he wants even when we would prefer that he would do something different in our lives.
Perhaps God will let you get married but perhaps he won't. Perhaps God will give you that job or perhaps he won't. Perhaps he will heal that sickness or perhaps he won't. Perhaps God will answer that prayer request you've been praying for years or perhaps he won't. The mark of a true Christian will be shown when life does not go the way we expected and yet we follow God anyways.
Why? Because God knows, when everything is said and done, this life on earth will be but a breath compared to eternity with him. If you obey God on earth even when things are not going the way you want, you will reap the rewards for eternity by enjoying his presence forever.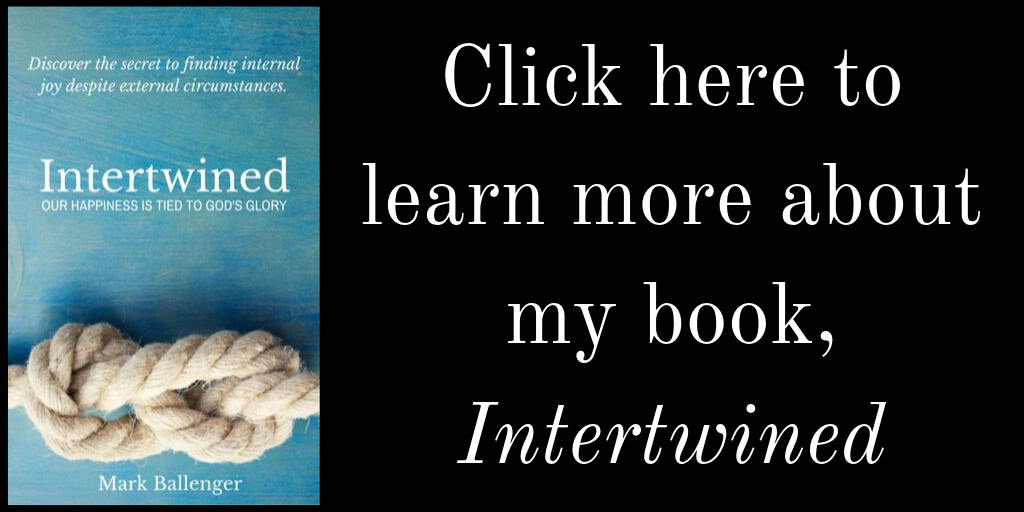 May we model the passion of Christ when he said in John 12:27-28, "Now my soul is troubled, and what shall I say? 'Father, save me from this hour'? No, it was for this very reason I came to this hour. Father, glorify your name!"
3. If Your Relationship with God Is Growing, God Has You Right Where He Wants You
Life will be full of peaks and valleys, laughter and sadness, happiness and pain. But none of those things are the main point. Above everything else, God is most concerned with your personal walk with him. He will use the good times and the bad times to help you receive his ultimate blessing – the gift of himself.
No relationship, no earthly blessing, nothing in all of creation can satisfy our hearts like the presence of God. Therefore, God has you right where he wants you when your circumstances are forcing you to grow in your relationship with God. For as Psalm 27:4 (NIV) states:
One thing I ask from the Lord, this only do I seek: that I may dwell in the house of the Lord all the days of my life, to gaze on the beauty of the Lord and to seek him in his temple."