Sometimes in life God tells us to get up and act, to make an intentional move forward towards that thing we have been praying about. But at other times God tells us to just wait. Whenever we are told to wait, God also desires our waiting to be patient.
There's a difference between waiting and patiently waiting. Being patient is when you are content in Christ while you are waiting. It means that as time goes by your anxiety is not rising. To be patient means you are trusting God's timing and submitting to God's will rather than banging on the doors you desperately want God to open.
So here are 3 signs God is calling you to just patiently wait for the blessing you desire.
1. If the Seed Has Been Planted But It Needs Time to Grow, God Is Telling You to Patiently Wait for This Blessing
Again, there are seasons in life where God expects us to take proactive steps forward towards the desires he has placed on our hearts. If you want to graduate with that degree you have to show up for class, you have to study, and you have to make proactive steps to achieve this goal. If you want to meet the one God has for you one day, you have to actually meet other Christian singles because it is impossible to form a connection with someone if you are by yourself. If you want a job, you have to apply to open positions.
But eventually you will take all the steps that you will need to take and then there will come a need to patiently wait. The Bible compares this process to planting a seed. It takes time for a seed to grow and reap a harvest. James 5:7-8 states:
Be patient, therefore, brothers, until the coming of the Lord. See how the farmer waits for the precious fruit of the earth, being patient about it, until it receives the early and the late rains. You also, be patient. Establish your hearts, for the coming of the Lord is at hand."
Galatians 6:8-9 also says:
For the one who sows to his own flesh will from the flesh reap corruption, but the one who sows to the Spirit will from the Spirit reap eternal life. And let us not grow weary of doing good, for in due season we will reap, if we do not give up."
If you have not yet gone through the planting season, don't expect to then go through the harvesting season. Don't wait around for something to grow if you haven't put any seed in the ground. Patiently waiting for a harvest is only advice for those who have already faithfully planted through proactively following the Lord. But in between the sowing and the reaping is a period of patiently waiting.
2. If You Are in the Tribulation That Comes Before the Triumph, God Is Calling You to Keep Waiting Patiently for the Unveiling of His Victory
"Hope" in the Bible is an eager expectation for God's goodness in the future. Hope is always future based. The reason we are told so many times in the Bible to have hope is because God's blessings are often given through a process much like a good storyline. Every good story presents a huge problem before revealing the solution. Likewise, before God triumphs he sets the stage with tribulations. As Romans 12:12 states, "Rejoice in hope, be patient in tribulation, be constant in prayer."
The temptation is to lose hope along the journey. When we turn from God because of the trial we will miss the treasures God has planned for us at the end of the story he is writing. Notice what Isaiah 40:27-31 states:
Why do you say, O Jacob, and speak, O Israel, 'My way is hidden from the Lord, and my right is disregarded by my God'?  Have you not known? Have you not heard? The Lord is the everlasting God, the Creator of the ends of the earth. He does not faint or grow weary; his understanding is unsearchable. He gives power to the faint, and to him who has no might he increases strength. Even youths shall faint and be weary, and young men shall fall exhausted; but they who wait for the Lord shall renew their strength; they shall mount up with wings like eagles; they shall run and not be weary; they shall walk and not faint."
The temptation will be to say, "My way is hidden from the Lord." But we have to remember the truth, that "the Lord is an everlasting God," which means he sees the end while we are still in the beginning of the journey. God is outside of time and space, and while we are traveling in a linear progression forward God sees the whole picture right now. Therefore, he expects us to "wait for the Lord" so he can renew our strength.
If you want to experience the triumph God has planned for you, you have to patiently wait for his deliverance through the tribulations.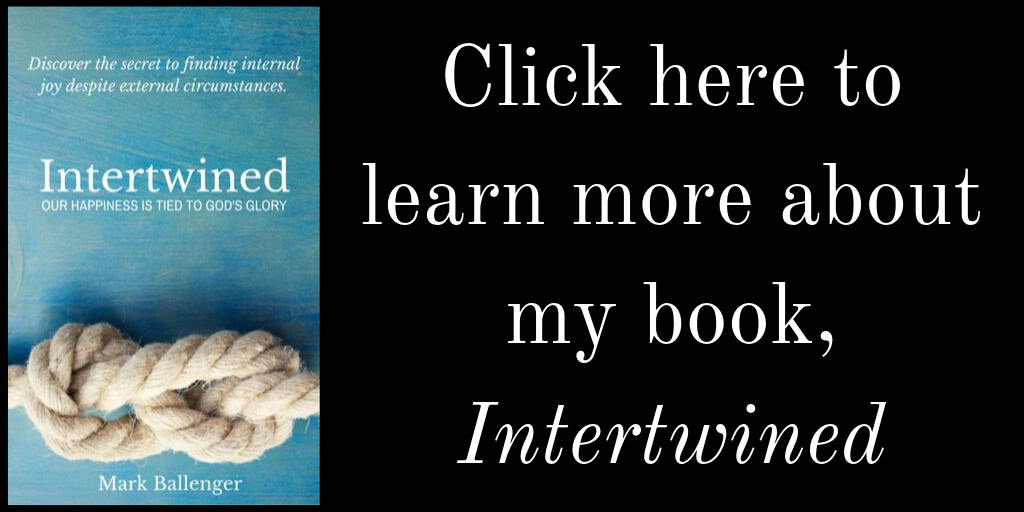 3. If Prayer Is the Only Action You Can Still Take, God Is Calling You to Wait Patiently as You Remain in His Presence
Patiently waiting is impossible without faithfully praying. Psalm 37:7 states, "Be still before the Lord and wait patiently for him . . ." We can't wait patiently if we are not also "before the Lord" in prayer. Without the presence of the Holy Spirit we will not produce the fruits of the Spirit, one of which is patience (Galatians 5:22).
Our actions must be bathed in prayer but so must our waiting. Without prayer our waiting will be filled with anxiety and growing frustrations. As Hebrews 6:12-15 states:
We do not want you to become lazy, but to imitate those who through faith and patience inherit what has been promised. When God made his promise to Abraham, since there was no one greater for him to swear by, he swore by himself, saying, 'I will surely bless you and give you many descendants.' And so after waiting patiently, Abraham received what was promised."
When you have not yet received something from God, the waiting can quickly turn into laziness if we are not intentionally fueling our waiting with faith and patience. It is through faith and patience that we receive the promises of God.
So even when there are no physical actions to take, while you wait you must pray for the strength to wait properly – with faith and patience.