Here are 3 signs God is trying to increase your passion for him.
1. If Are Beginning to See the Importance of Consistently Connecting with God Personally Rather than Seeking Periodic Emotional Experiences, This Is a Sign God Is Deepening Your Passion for Him
There's nothing wrong with having intense emotional experiences with the Holy Spirit. This is very good. In fact, many people come to faith in God while having some sort of personal emotional experience like this with the Lord.
While these types of emotional experiences can be helpful and often needed at first in someone's walk with the Lord, over time God will also begin to show you the importance of regularly connecting with him in a personal way.
I believe God made marriage to be a picture of our relationship with him. When a man and woman begin their relationship, it is very normal and good for them to experience intense emotions at first as a young couple to help bond them early on. But once they mature together and start growing into an older married couple, there connection will actually deepen even though there will probably be less big emotional experiences like when they first started dating.
While some might feel like the lack of big emotional experiences is a sign that the couple has lost love for one another over the years, the couple will know that nothing could be further from the truth. While these magical moments of grandeur might occur less often, the deep heart connection and companionship will be much more profound than when they were earlier in the relationship. They will have become so connected and in-tune with each other, their daily intimacy and oneness will be even better than those former moments of emotional experiences. Of course there will still be those moments of passion, but the real treasure will be in their daily, personal relationship with one another.
The same is true in our walk with God. Early on we will seek after emotional experiences with him and throughout our walk with God we will certainly have many moments of awe and wonder. But the true joy and the deep love for one another will be expressed most clearly in the daily intimacy you will experience with God. For as Lamentations 3:22-24 states:
The steadfast love of the Lord never ceases; his mercies never come to an end; they are new every morning; great is your faithfulness. 'The Lord is my portion,' says my soul, 'therefore I will hope in him.'"
2. If God Is Giving You a Hunger for the "Normal Means of Grace," This Is a Sign God Is Increasing Your Passion for Him
Continuing on with what we've discussed in point 1, the more mature we become in the Lord, the more our understanding of "passion for the Lord" will develop. But how can we experience this daily, normal, almost rhythmic relationship with God that resembles an old married couple more in love than when they first met one another?
Well, there's something that has been commonly referred to as "the normal means of grace" throughout church history. God's grace first of all saves us for eternity (Ephesians 2:8-10). But in another sense, God will continually send us his grace so we can thrive on earth and live for his glory. But how can we receive this type of daily grace that we desperately need?
Well, God sends his grace through different "means." For example, when someone asks you, "What's your means of transportation?", the answer might be a car, the bus, a bike, or just walking. When they ask you what your means of transportation is, they are asking you about what method you use for travel.
Likewise, when we use the term "means of grace," this simply means, "how does God's grace travel to you?" From a salvation stand point, God's grace only can come through faith in Jesus Christ and by the power of the Holy Spirit. But when it comes to the daily doses of grace we need, there are at least 3 normal means of grace for all Christians throughout the history of the church: the Bible, prayer, Christian fellowship (or the church). God may speak to you through nature, through painting, through music, or through some other personal and unique way that you really enjoy. But God has commanded all Christians to use these "normal means of grace" on regular and reoccurring basis. Of course this grace still comes only by Jesus and through the power of the Holy Spirit, but God uses these means in a practical way to deliver what our hearts need.
So if God is impressing on your heart your daily need for Bible study, personal prayer time, and fellowship with other believers, this is a sign God is deepening your passion for connecting with him. For the sake of time I won't go through all the Bible verses highlighting the different means of grace available to us, but if you wanted to see these principles in the Bible for yourself, I would encourage you to study Hebrews 13.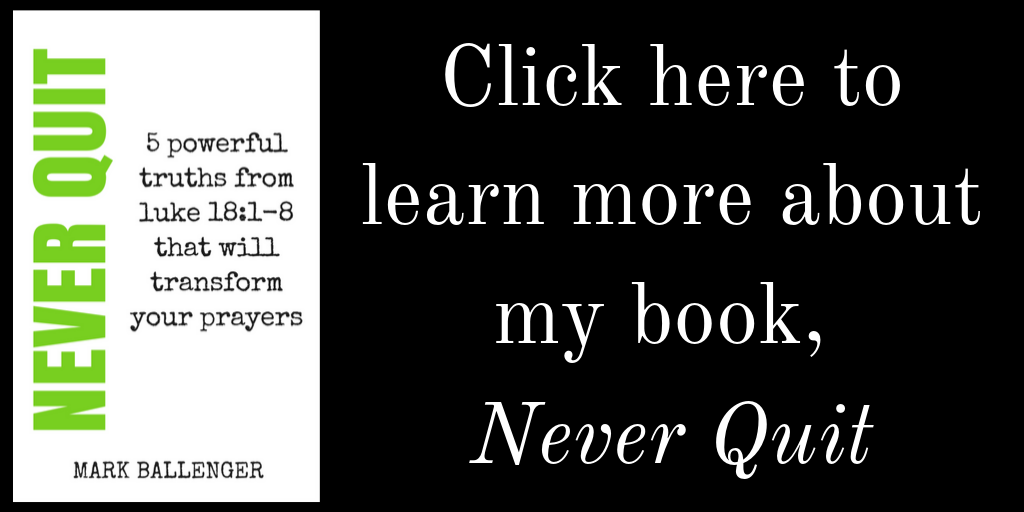 3. If God Is Intensifying Your Hatred for Your Own Sin, This Is a Sign He Is Also Intensifying Your Love for Him
Running from sin and seeking to live a pure life is really not the end goal of a Christian. When we start to use God as a tool to stop sin, this is when legalism starts to take over. Rather, avoiding sin and obeying the word are actually a means to an end. God himself is the goal of our hearts, and avoiding sin and obeying the word simply help us connect with God better.
The more you love God the more you will hate your own sin. This does not mean you will have any self-hatred, but like Paul in Romans 7:15 you will hate the fact that your sinful nature is constantly trying to sabotage your obedience to Christ. As John MacArthur put it:
As you grow in grace and the knowledge of Christ, as you're more and more by the power of the Spirit of God conformed to the image of Christ because you're gazing at His glory in the Word, as you grow, sin will decrease and will decrease and will decrease. You'll sin less. However, here's the bad news. You'll feel worse. You'll sin less and feel worse, because as you sin less and as you grow in grace, your hatred of sin increases because hatred of sin is an element of holiness. So the good news is, you'll sin less. The bad news is, you'll feel worse. That's why you can say with the Apostle Paul, 'O wretched man that I am, for I'm the chief of sinners,' and be the most mature Christian. It is not spiritual to say you've reached entire sanctification. It was John Owen who said, 'Indwelling sin always abides while we are in this life.' And it's worse than just having a filthy stinking shroud. It's a dead body, the corruption of which grows into our new life."
So the more mature you become as a Christian, you will sin less but you will actually feel worse about the sins you do commit. You will be sinning less and less, you will feel worse and worse about any sin that does remain.
When your love for God grows, your sensitivity towards sin also increases. The Holy Spirit never ignores sin; rather, the Holy Spirit always brings a healthy hatred for sin. So the more the Holy Spirit consumes your life, the more convicted you will feel about any sin in your life. As Psalm 119:71-72 states, "It is good for me that I was afflicted, that I might learn your statutes. The law of your mouth is better to me than thousands of gold and silver pieces."
Being rebuked is never fun, but it is a sign of love and a sign that God is moving in your life. God will mature us through the fierce but loving conviction of the Holy Spirit. So if you are beginning to hate your sin more and more, this is a sign your love for God is also increasing as well.