What does the bible say about hoping in God? Is God asking you to put more hope in him? Here are 3 signs that can help you answer this question.
1. When Your Earthly Hope Is Deferred, God Is Calling You to Place More Hope in Christ
Proverbs 13:12 states, "Hope deferred makes the heart sick, but a desire fulfilled is a tree of life."
God made us to feel thirsty so we will know when we need to drink water. God made us to feel hungry so we will know when to eat food. God made us to feel tired so we will know when we are to sleep. Likewise, spiritually speaking, God made us to feel hopelessness when we need to put more hope in Christ.
I'm not saying God wants you to feel hopeless, just like God does not want you to feel thirsty, hungry, and tired. But God has designed us to sense these feelings for a purpose – so that we can address the issue and properly take care of the needs he made us to have. The same is true for matters of the heart. God made you to sense when you are losing hope so that you will know it's time to address this lack of hope within you.
It's not wrong to hope to have an earthly blessing, but when our ultimate hope is resting on something temporal and fading, we will always be let down. We need the perfect and eternal One to be our ultimate hope if we desire to avoid hopelessness. For as Romans 15:12-13 states:
And again Isaiah says, 'The root of Jesse will come, even he who arises to rule the Gentiles; in him will the Gentiles hope.' May the God of hope fill you with all joy and peace in believing, so that by the power of the Holy Spirit you may abound in hope."
2. A Call to Endurance Is a Sign God Is Asking to You Put More Hope in Him
What is hope anyways? I believe one helpful way to define hope is "an eager expectation of something good in the future."
When you study the Scriptures to answer this question, "What is hope according to the Bible?", you will see that hope is about looking forward to the future. Hope is very similar to faith (Hebrews 11:1), but one difference that is often seen in the Bible between these two is that faith often looks to things that have already happened in the past or it refers to actively trusting God in the present, while hope looks to the future. As Proverbs 23:18 "Surely there is a future, and your hope will not be cut off."
That's not an absolute principle that is always seen in every instance in the Bible, for certainly faith also looks ahead to the future promises of God. But oftentimes when the Bible tells us to believe something that has already happened but that we did not see ourselves, it's called faith; while if we are called to believe something that will happen that we have not seen, it's often called hope. Notice what Romans 5:3-5 says:
Not only that, but we rejoice in our sufferings, knowing that suffering produces endurance, and endurance produces character, and character produces hope, and hope does not put us to shame, because God's love has been poured into our hearts through the Holy Spirit who has been given to us."
Endurance is needed when you are called to suffer for a longtime. You don't need lots of endurance to be a sprinter because that race is over in seconds. You need lots of endurance to be a marathon runner because that race takes hours. If God is calling you to have endurance as you patiently go through a season of waiting and trusting, he is also calling you to put more hope in him.
During the long journey, to keep going, you have to keep looking forward at the future good God is promising you if you endure. That's called hope.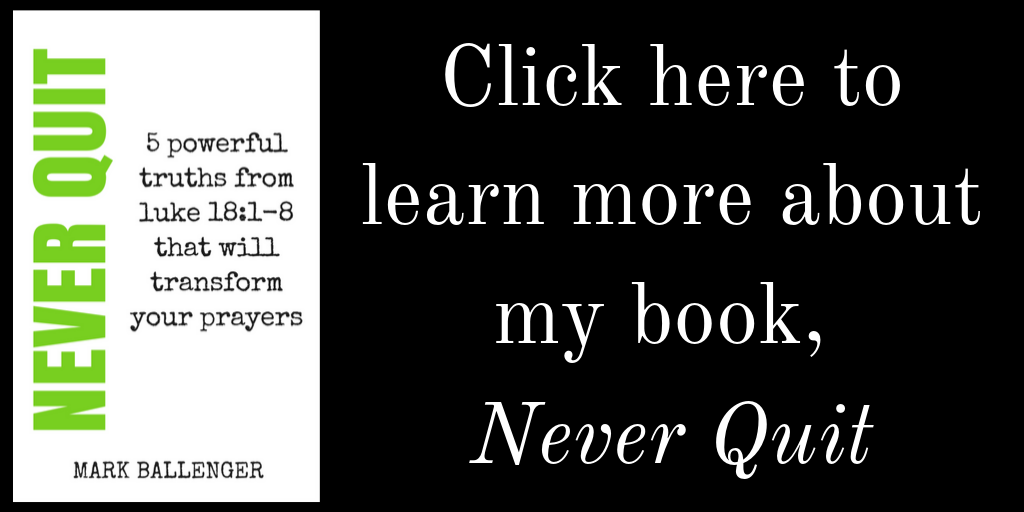 3. If You Are Facing Problems That Will Never Be Completely Solved Until the Coming of Christ, This Is a Sign the Lord Is Asking You to Have More Hope in Him
When it comes to the promises of God, there is an element of "now and not yet." So much of what God has promised is given to us right now. But there are many other promises in the Bible that have not yet been fully released.
God's redemptive story has been fully written but it has not fully occurred. In other words, Jesus has promised to return one day, and when he does then we will experience all the promises of God. For example, you will no longer need to battle your sin nature because we will have glorified bodies without any corruption in us.
As Colossians 1:27 states, "To them God chose to make known how great among the Gentiles are the riches of the glory of this mystery, which is Christ in you, the hope of glory." Colossians 4:3 also adds, "When Christ who is your life appears, then you also will appear with him in glory."
So if you are facing issues in your life right now like sin, relationship conflict, or health issues, certainly have hope that God will help you now in this life. But ultimately, we must remember that this life on earth will never be fully perfect.
The hope for perfection will only be fulfilled when Christ returns and makes all things new (Revelations 21:1-27).