God calls all people to trust his timing, but there are seasons in life where this is especially important.
So here are 3 signs God is calling you to put more trust in his timing.
1. If You Know You Have a Good Desire but God Has Not Fulfilled It Yet, It Is Important to Trust His Timing Rather Than Taking Matters Into Your Own Hands
God has not promised to answer every prayer and to always give us everything our hearts desire. However, throughout the Bible we are taught that when we desire something that is good and this desire is in alignment with God's will, God will grant us this request. Examples of promises like this can be found in Bible verses like Matthew 7:7-11 and 1 John 5:14-15.
So if you believe you do have a good desire that is pleasing to the Lord, why hasn't God granted you this prayer request? Well it is possible it just is not God's will to do so, but that doesn't need to be the only possible explanation. Oftentimes God does plan on giving you that specific desire in your heart, but he is planning on doing this in his own timing. For as Psalm 37:3-5 states:
Trust in the Lord, and do good; dwell in the land and befriend faithfulness. Delight yourself in the Lord, and he will give you the desires of your heart. Commit your way to the Lord; trust in him, and he will act."
Ultimately, God himself is the fulfillment of this promise because ultimately God himself is what our hearts desire most. But if you have a good desire for something biblical like a marriage, a healing, or a better job, keep trusting the Lord. His timing is always perfect no matter what does or does not happen.
2. If You Have Not Yet Seen the Fruits of Your Faithful Labor, This Is a Sign You Just Need to Keep Trusting God's Timing
There are principles throughout the Bible that God promises us are true. When we practice these principles, we are supposed to experience certain results. One of these principles is that when you faithfully work hard doing God's work, you will reap a harvest of good fruit that is glorifying to God. But what does it mean when you feel like you have been faithful to the path he has called you to walk but you have not yet seen the fruits of this faithfulness yet? Galatians 6:7-9 helps us find the answer:
Do not be deceived: God is not mocked, for whatever one sows, that will he also reap. For the one who sows to his own flesh will from the flesh reap corruption, but the one who sows to the Spirit will from the Spirit reap eternal life. And let us not grow weary of doing good, for in due season we will reap, if we do not give up."
Notice what the end of this Bible passage said, "for in due season we will reap, if we do not give up." That is the key! So many times in life, we start out well but then get discouraged because we do not get the results we thought we would get in the timing we expected. People often give up too soon. But when we remain faithful to God even when we thought we should have seen the fruit by now, that's when we will eventually actually see it.
So no matter how long it takes, when you know what God has told you to do, you have to keep doing it as you put more trust in his timing.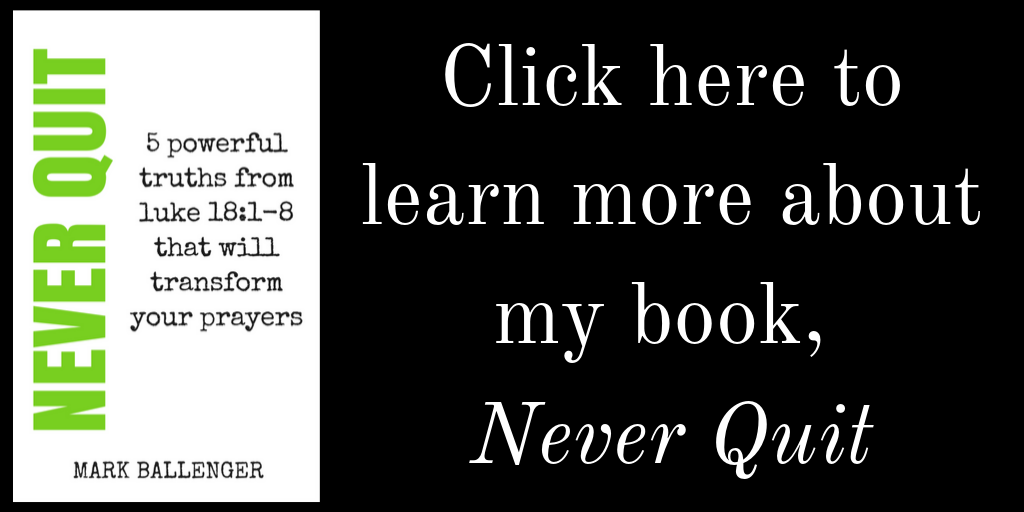 3. If You Have Not Yet Seen the Fulfillment of a Biblical Promise in Your Life, This Is a Sign God Is Calling You to Trust His Timing
I'm not advocating for the "name and claim it" mentality. I'm not saying that if you really want something in life, just keep trying to speak it into existence. There are desires we have in life that will go unmet. Not everyone who wants to be married will get to be married. Not everyone who is seeking a physical healing will get that healing. Certainly many, many people with these prayers will have their prayers answered, but God is not to be confused with a genie.
What is clear in the Bible, however, is that there are certain promises that we all should expect to fully receive with 100% certainty. Again, not every desire you have falls into this category, but if the Bible promises you something, then God will always fulfill that promise. For example, in 1 Thessalonians 5:23-24 it states:
Now may the God of peace himself sanctify you completely, and may your whole spirit and soul and body be kept blameless at the coming of our Lord Jesus Christ. He who calls you is faithful; he will surely do it."
Therefore, if you are a true believe in Christ, you can cling to the promise of sanctification and perseverance. God will not let you drift from him until the day he returns because this is a promise in his word. Or for example, Philippians 4:4-7 promises us peace when we pray, so if you have not found peace, you can hold onto this truth that if you keep praying God will give you that peace. Or Matthew 6:33 promises us that if we seek first the kingdom of God and his righteousness, all our daily needs will be provided for us.
So if you have not yet received the fulfillment of a biblical promise, all you need to do is to keep trusting God's timing.