In this article, my focus is not going to be on when and how the end times will unfold. That is a good biblical topic to study, but in this article I'm going to be focusing more on how you can prepare to overcome any fear of the end times. In Matthew 24:42-44 Jesus said:
Therefore, stay awake, for you do not know on what day your Lord is coming. But know this, that if the master of the house had known in what part of the night the thief was coming, he would have stayed awake and would not have let his house be broken into. Therefore you also must be ready, for the Son of Man is coming at an hour you do not expect."
We can ignore Jesus' command to be ready in at least two ways. We can live as though Jesus is not coming again, or we can live in fear because of what the Bible does say about the trials leading up to Jesus's second coming. 
So here are 3 signs God is preparing you to overcome the fear of the end times.
1. If God Is Teaching You the Truth So You Will Not Be Led Astray By the Lies, Then He Is Preparing You to Overcome Any Fear of the End Times
In Matthew 24:23-28, Jesus warned us that in the end times false prophets will arise and will try to lead us astray. These prophets will perform great signs and try to teach us false doctrines. But Jesus then tells us not to listen to these false prophets because he will reveal himself to us in an unmistakable way that we won't be able to miss when he truly does return. In Matthew 24:27 Jesus said, "For as the lightning comes from the east and shines as far as the west, so will be the coming of the Son of Man."
But what if you never heard what Jesus just said in Matthew 24:27? What if you don't study what your Bible actually says about the end? You can't depend on what other people tell you about the Bible. You have to read it for yourself. You have to understand it for yourself. A good Bible teacher is not supposed to just give you the answer. Rather, they are supposed to show you how they arrived at that answer in the Bible and teach you how to study the Bible for yourself.
The point is, if you don't know God's truth and what it actually says about the end times, your fear will make you susceptible to the false prophets. False prophets are fearmongers. They love when crisis happens because they know people will be eager for someone to just give them all the answers they seek. That's why so many cults and false prophets get obsessed with the end times. It is important to study this topic in the Bible because it is in the Bible. But some people only study this topic which is unhealthy. Notice what Paul wrote in 2 Timothy 3:1-5, 12-17. It states:
But understand this, that in the last days there will come times of difficulty. For people will be lovers of self, lovers of money, proud, arrogant, abusive, disobedient to their parents, ungrateful, unholy, heartless, unappeasable, slanderous, without self-control, brutal, not loving good, treacherous, reckless, swollen with conceit, lovers of pleasure rather than lovers of God, having the appearance of godliness, but denying its power. Avoid such people. . . .
Indeed, all who desire to live a godly life in Christ Jesus will be persecuted, while evil people and impostors will go on from bad to worse, deceiving and being deceived. But as for you, continue in what you have learned and have firmly believed, knowing from whom you learned it and how from childhood you have been acquainted with the sacred writings, which are able to make you wise for salvation through faith in Christ Jesus. All Scripture is breathed out by God and profitable for teaching, for reproof, for correction, and for training in righteousness, that the man of God may be complete, equipped for every good work."
Here we are warned about the struggles that will happen in the end times. But we are also reminded of the solution – God's truth. When you "continue in what you have learned" (meaning the one true gospel) and study all the Scriptures which are "breathed out by God and profitable" so we can be "equipped for every good work," we don't need to have any fear, including any fear about the persecution we will experience for living a godly life in Christ Jesus.
2. If God Is Teaching You to Accept the Worst Because You Trust God's Plan Is Best, Then He Is Preparing You to Overcome Your Fear of the End Times
The Bible tells us about the end times for a specific purpose – to prepare and equip us. God tells us the worst because he is reminding us that he knows best. In other words, when you already know how the story ends, you don't need to be so fearful through all the ups and downs in the middle. God told us about the hard parts of our story so we can accept them and trust God through it all. Notice how Paul responded when he received some news that caused others to be fearful. In Acts 21:10-14 it states:
While we were staying for many days, a prophet named Agabus came down from Judea. And coming to us, he took Paul's belt and bound his own feet and hands and said, 'Thus says the Holy Spirit, "This is how the Jews at Jerusalem will bind the man who owns this belt and deliver him into the hands of the Gentiles."'  When we heard this, we and the people there urged him not to go up to Jerusalem. Then Paul answered, 'What are you doing, weeping and breaking my heart? For I am ready not only to be imprisoned but even to die in Jerusalem for the name of the Lord Jesus.'"
Do you see what Paul did there? This prophet didn't say anything about Paul dying in Jerusalem. He just said he would be bound and handed over to the Gentiles. But Paul was not afraid of this grim news because he already accepted the worst-case scenario, his own death. In fact, Paul reversed all normal human logic and actually started seeing his own death as a blessing if it would bring Christ honor. In Philippians 1:21, "For to me to live is Christ, and to die is gain."
When we have already come to grips with our own death, it is then that nothing on earth can scare us ever again. Jesus said in Matthew 10:28, "And do not fear those who kill the body but cannot kill the soul. Rather fear him who can destroy both soul and body in hell."
The point is, when we fear the power of God we will never fear the power of man. When we have already accepted that we will die for Christ no matter what happens in the end, we will have courage to face whatever happens in life.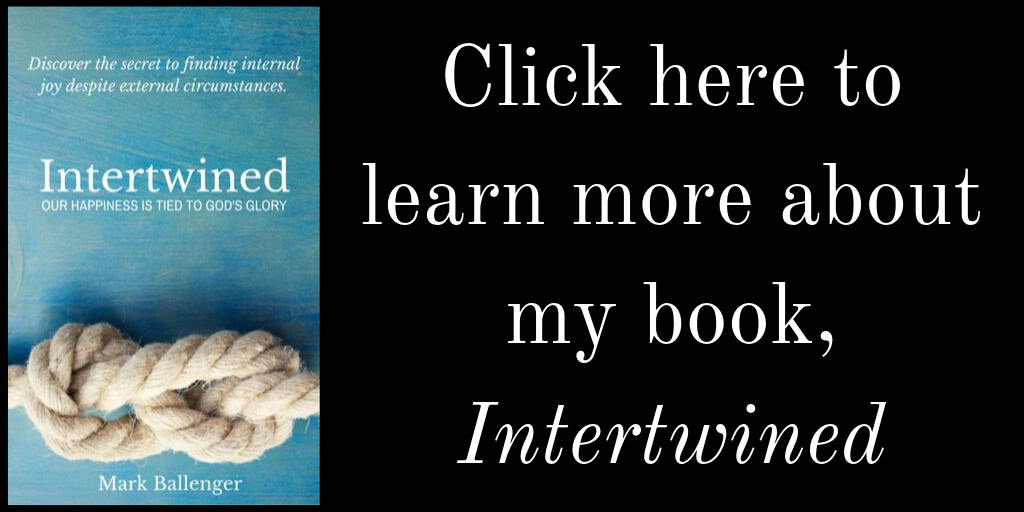 3. If God Is Teaching You the Importance of Doing Your Work While Christ Is Away, Then He Is Preparing You to Overcome the Fear of the End Times
The safest way to avoid getting caught doing something wrong is to not do anything wrong. Those who are hiding something always live in the fear of being exposed. But when you simply do what you know you should do even when you think no one is watching, you don't have to constantly be in fear of getting caught. This is essentially what Jesus said in Matthew 24:45-51 when talking about his return. He said:
Who then is the faithful and wise servant, whom his master has set over his household, to give them their food at the proper time? Blessed is that servant whom his master will find so doing when he comes. Truly, I say to you, he will set him over all his possessions. But if that wicked servant says to himself, 'My master is delayed,' and begins to beat his fellow servants and eats and drinks with drunkards, the master of that servant will come on a day when he does not expect him and at an hour he does not know and will cut him in pieces and put him with the hypocrites. In that place there will be weeping and gnashing of teeth."
You should be afraid of the end times if you are not prepared for the end. But according to Jesus, if we simply do our work as faithful servants awaiting our Master's return, we will have nothing to fear in the end.